You Need This Game Of Thrones Jacket Because Winter Is Coming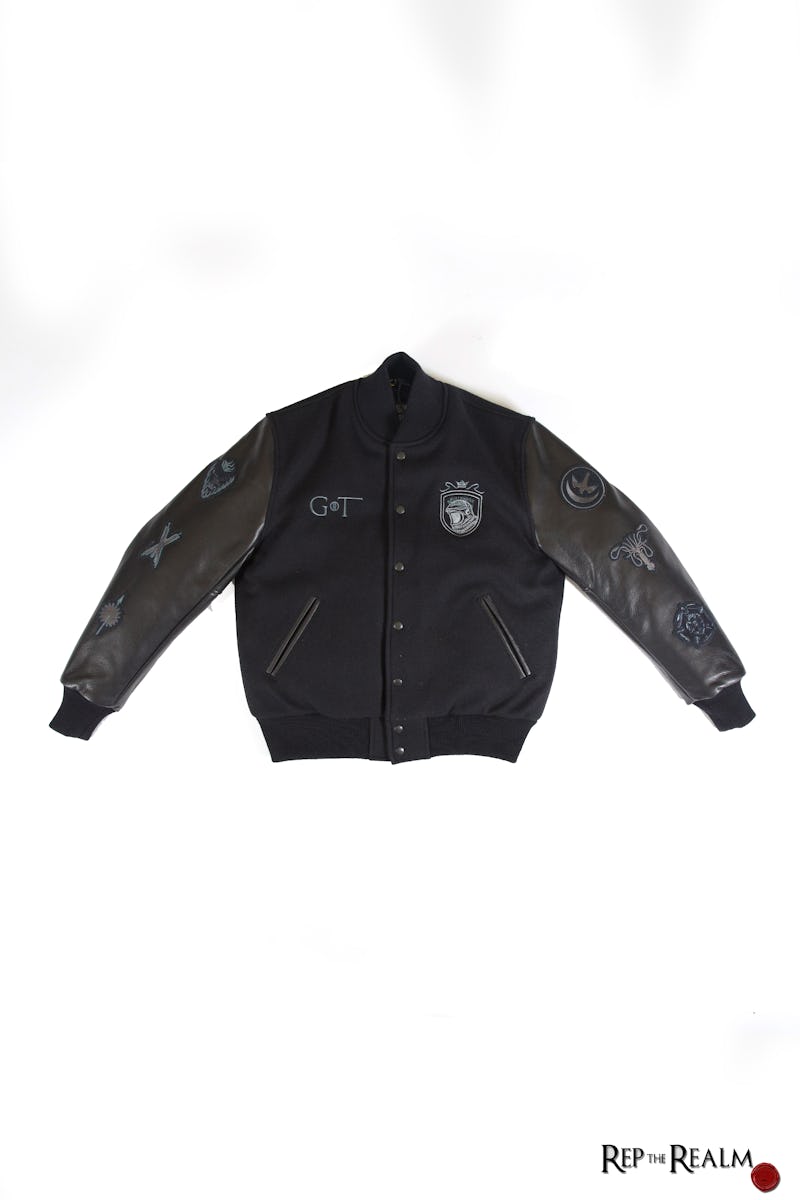 Courtesy Rep The Realm
When HBO first announced their season-long Game of Thrones fashion collab, people knew that it would be good. They just didn't realize just how great it would actually be. There have been shirts and totes created to reflect the seventh season of the show, but the latest release is the biggest one yet. Billionaire Boys Club created a Game of Thrones jacket to reflect the latest episode, and there's only one way to get it. You have to win it.
As things heat up, err, cool down in season seven of Game of Thrones, it only makes sense that the collab created something a bit more wintery. The ice dragons have officially arrived, which means it's the perfect time to grab Billionaire Boys Club's GoT jacket and get ready for the ride.
Unfortunately, it's not that easy. According to BBC Icecream's Instagram, only six people will win the item. All you have to do is follow the account, like the GoT picture, and leave a comment with your favorite House.
The jacket has the House crests on the front, back, and sleeves of the jacket. According to the press release, this is a way to combine love for the show and the urban streetwear community.
Bottom line: You'll be the best dressed GoT fan out there.
"When we were offered to participate on a project with Game of Thrones, we immediately went to our roots and contacted Sk8thg in Japan to come up with a special varsity jacket design," said Greg Locsin, creative assistant at Billionaire Boys Club, in a press release.
"He came back with a few options, but it was clear that the various family crests, which stood out to us the most, were the best direction for the jacket. What better way to 'Rep the Realm' than with a classic varsity, plastered with patches and embroideries?"
Although there is currently no word on when the giveaway would be over, history says to get in your entry before Sunday's episode. There's a good chance that the raffle will last a week, like previous giveaways. Bustle reached out to Rep The Realm for clarification.
On top of the social contest, you'll also be able to win the jacket in store at Billionaire Boys Club in NYC at 7 Mercer St., UNKNWN in Miami at 19501 Biscayne Blvd., and DOM Gallery in Los Angeles at 700 N Fairfax Ave.
Stay warm.