Brits Can Get Their Hands On Some SERIOUS Huda Beauty Deals This Black Friday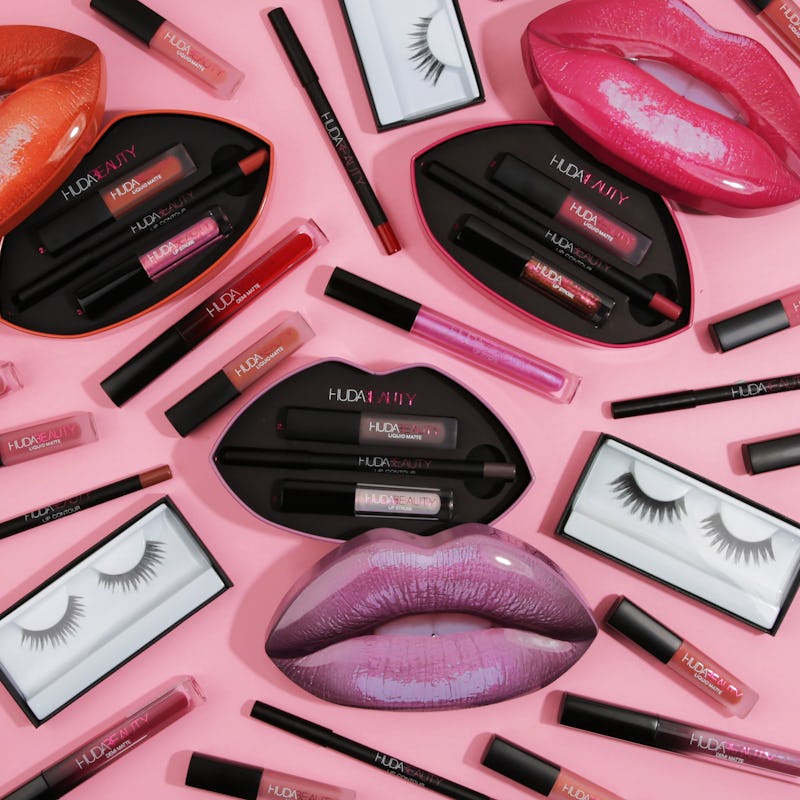 Huda Beauty
I don't know about you, but I've come to appreciate Black Friday way more than I used to. I don't know if it's because I'm an adult and I love a good bargain, or if it's because the UK is properly embracing the American tradition. Either way, it's an excuse to stock up on some essentials right in time for Christmas, and that includes a ton of Huda Beauty products. Yes, you read that right, and you're probably wondering where to buy Huda Beauty's Black Friday deals in the UK. Don't worry, I've totally got you covered.
First things first, while Huda Beauty does ship internationally, to get free shipping you need to spend over $78 (around £60). But TBH, if you're planning to stock up with these deals you're definitely going to make it over that threshold (I know I will). If you don't, shipping costs $17.40 (£13.50). The sale begins on, you guessed it, Black Friday (Nov. 23) and will continue throughout the weekend and ends on Cyber Monday (Nov. 26).
So, what products are included in this event? Pretty much everything. According to a press release sent to Bustle UK, this is Huda Beauty's biggest Black Friday Deal to date.
While the New Nude Palette, the KAYALI fragrance range and the Limited Edition Collections & Vaults are not included in their Black Friday deals, Huda Beauty have split their discount range into four percentage brackets.
Starting at 20 percent off, you'll be able purchase the coveted #FauxFilter Foundation for $32 (£25) and the Overachiever Concealer for $24 (£19), and a multitude of other products that fall under the complexion category.
When it comes to eyeshadow palettes, you're looking at 30 percent off. This means you'll be able to get your hands on the Desert Dusk and Rose Gold palettes for $46 (£36), and the smaller Obsessions palette's for $19 (£15).
You'd think that half price would be the best offer in this deal, but boy you'd be mistaken. That's because all of Huda Beauty's Highlighter Palette's are sittin' pretty under 40 percent off. If you want your cheekbones to look highlighted AF, these palettes will be $27 (£20). Is this real life? Yes, yes it is.
And if you're a big fan of Huda's lips and lashes range, well, you're in luck because these babies will be half price. So stock up on the likes of Demi Matte and Lip Strobe while you can, because they'll be $10 (£8). When it comes to lashes, they'll be $9 (£7) and there are six varieties to choose from.
Even though I'm sorta sad that the KAYALI range isn't part of the Black Friday deals, it's pretty damn perfect nonetheless. Whether you want to take this opportunity to make sure you won't be running out of Huda Beauty products any time soon or need the perfect stocking filler for Christmas, this sale is totally what dreams are made of.
All offers are exclusive to Huda Beauty's online store.