Where To Buy Pixi's Spring Collection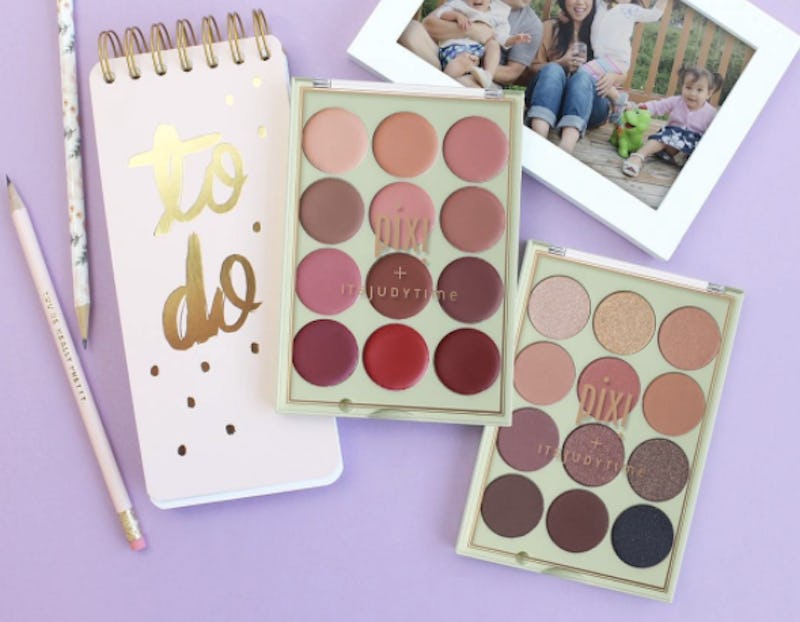 You may know Pixi Beauty for its collection of products that make you *glow,* like its signature Glow Tonic or Glow Peel Pads. But they also have an outstanding collection of makeup. Pixi's new spring collection is less about glowing and more about creating everyone's dream products, aka the dream products of four popular influencers.
Petra Strand, Pixi's founder, worked with four influencers to bring their dream products to life — and they are pretty awesome. Pixi's spring collection features a double cleanser, an eyeshadow palette, a lip palette, two sculpting palettes, three different cheek powders, an eyebrow gel and a defining mascara, all dreamed up by beauty and lifestyle influencers Caroline Hirons, Judy Travis, Maryam Maquillage, and Aspyn Ovard.
A lot of Pixi's products are available at Target for shoppers in the United States, but Pixi's spring collection has not yet hit target.com or Target's shelves, but they are expected to do so in the near future. If you just can't wait to get your hands on this amazing product lineup, you can order them right now directly from pixibeauty.com. Plus you get free shipping on order over $25, so #winning.
Also, in other fun news, Pixi Beauty will open its first US-based flagship store Venice, Calif. on Jan. 20, so if you're in California, you might be able to pick up the new spring collection once the store officially opens.
Strobe & Bronze Kit, $30, Pixi; Strobe & Sculpt Kit, $30, Pixi; Get The Look - ItsLipTime, $24, Pixi; Get The Look - ItsEyeTime, $24, Pixi; Eye Accents, $16, Pixi
Shop the full collection at pixibeauty.com.
Images: Pixibeauty/Instagram