You Can Buy Rihanna's Favorite Feminist Tee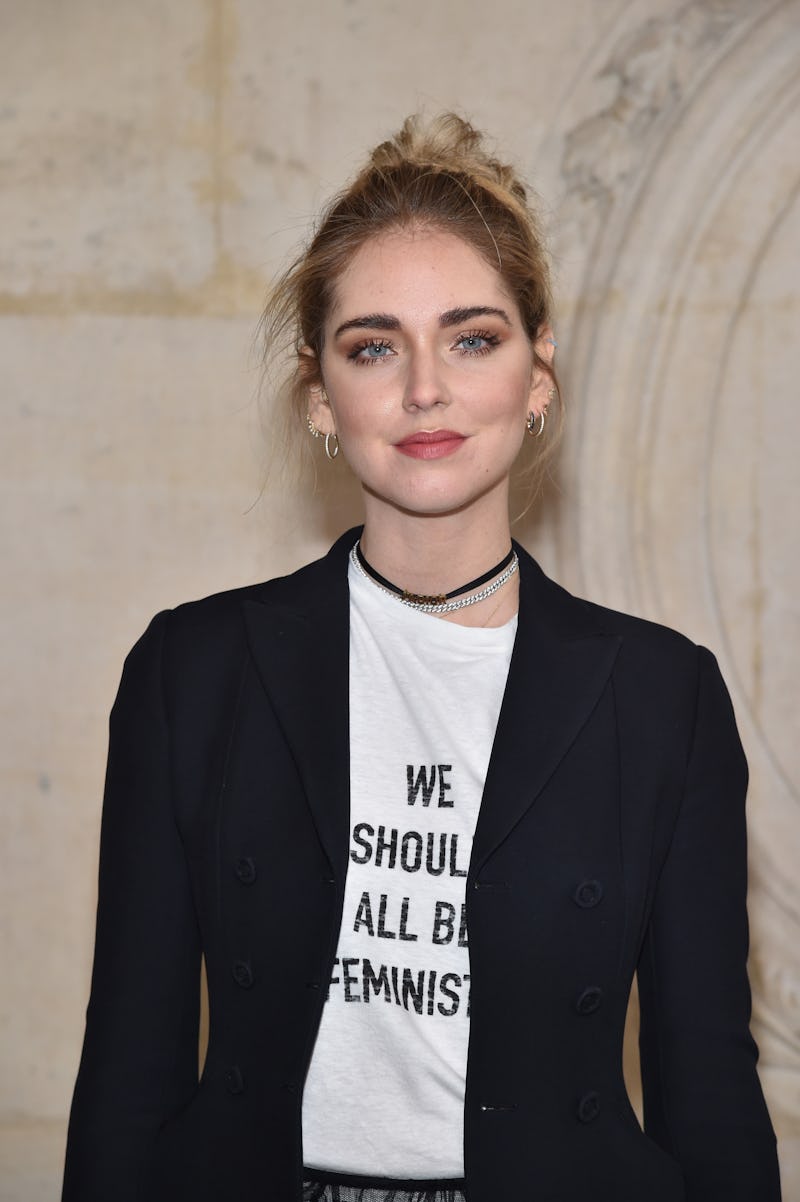 Pascal Le Segretain/Getty Images Entertainment/Getty Images
In an age where reproductive choice, equal pay, and voting rights seem to be under attack, fashion appears to be embracing feminism like never before. While there's needed criticism of labels adapting feminist causes for profit, Dior and Rihanna's "We Should All Be Feminists" shirt is allowing the brand to put its money where its priorities are by partnering with Rihanna's Clara Lionel Foundation. As one of the faces of Dior, it makes sense that Rihanna's foundation would be a perfect choice for the brand to get political, and the foundation itself — regardless of it being Rihanna's is incredible.
According to Elle, the inspiration from the shirts come from writer Chimamanda Ngozi Adichie "We Should All Be Feminists" essay and Ted Talk. This isn't the first time that the essay and Ted Talk have been sampled, though. Adichie's work was also famously featured in Beyonce's "Flawless." Now, instead of just listening to the Adichie's Ted Talk and Beyonce's use of her words, you can wear them.
We Should All Be Feminists Tee, $710, Dior
If you want to shop the "We Should All Be Feminists" tee, they will be available on Dior's website, the Saks website, and in all Dior boutiques until May 15. If you want a limited edition black tee, you'll need to head to the Saks website where they will be available from Mar. 14 to Mar. 28. Shopping them may be a bit of a splurge, though. The shirt is set to retail for $710 with a portion of those proceeds going to Rihanna's Clara Lionel Foundation.
We Should All Be Feminists Tee, $710, Dior
Using Adichie's work on the tee makes a statement that's close to designer Maria Grazia Chiuri's heart. In a statement cited by Elle, Chiuri explains, "My position in a house as influential as Dior, but also my role as a mother, reminds me every day of my responsibilities and the importance of my actions."
If you want to make a feminist statement via your fashion, the Dior shirt may just be the way to do it.
We Should All Be Feminists Tee, $710, Dior
While the Dior and Rihanna "We Should All Be Feminists" shirts may come with a steep price tag, proceeds will be going to the Clara Lionel Foundation to benefit global access to health and education. That's definitely worth a splurge, right?