You Can Own Taylor Swift's Tattered Sweatshirt From The 'Reputation' Album Cover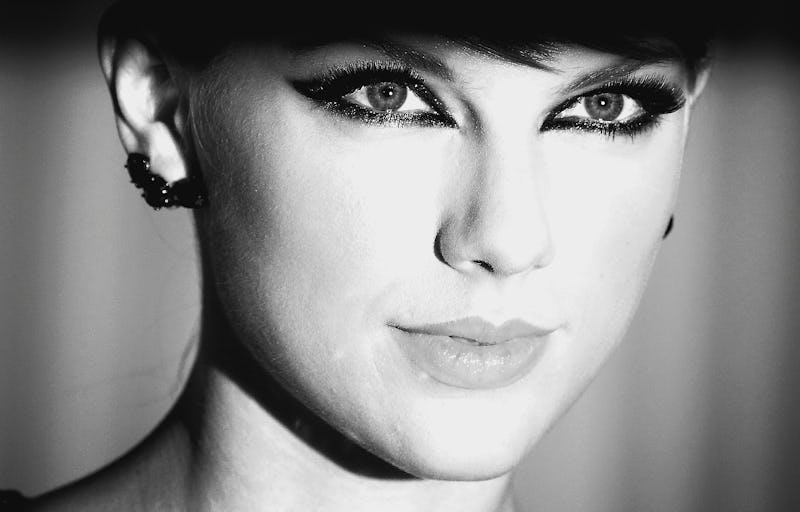 Frazer Harrison/Getty Images Entertainment/Getty Images
Taylor Swift's latest rebranding has its fair share of both detractors and supporters. But let's ask the important questions here: Where can you buy the sweater Taylor Swift wears on the Reputation cover?
It's admittedly quite cool, after all, with its artfully placed holes and badass stitching details. Luckily, my friends, you don't have to look far. Unluckily, my friends, you do have to have deep pockets.
The impeccably distressed heather gray cotton sweatshirt is actually from luxury brand Pinko — and it retails for a cool $405. It's tough to tell from the album cover, which basically only shows the chic neckline, but it's got lots of holes and stitching detailing for the price. The sweatshirt has an oversized look and some nice drape to it as well. Basically, it's perfect for the whole je ne sais quoi-infused cool girl aesthetic.
It works quite well with Swift's new aesthetic, and it's a fun look to copy, if you happen to have the funds. If you think about it, it's basically the 2017 version of all the scrappy outfits Arya Stark wore whilst making her way down her revenge list.
The sweater looks cool pulled down over one shoulder. Slick back your bangs, add a chain choker and a dark matte lip, and you've got yourself a capital-L Look.
If you look closely, you can see that the stitch detailing on the sweater's holes are actually tiny little chains.
Or you can recreate the look with a thrifted sweater, scissors, and old necklaces. That route will probably set you back $5, saving $400 for T.S. concert tickets.