See 'RuPaul's Drag Race' Season 9 Star Peppermint Perform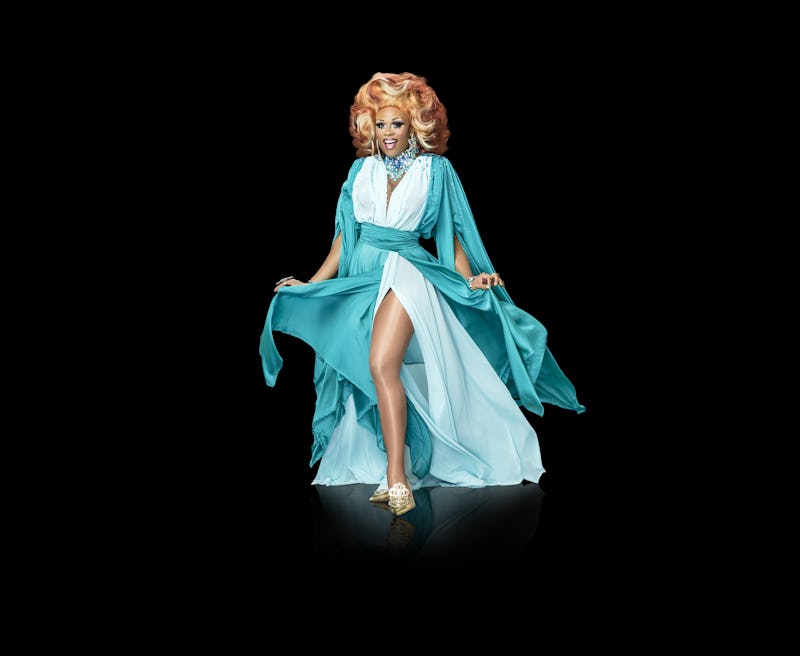 VH1
For RuPaul's Drag Race fans, the queen you root for the hardest is kind of like a personality quiz — for example, if you're hoping Peppermint takes the crown, you probably think every queen needs lip sync skills, are not afraid to bust out some dance moves right out of the 1990s, and prefer queens who are usually sweet, not shady. But now that the season is coming to an end, I'm sure fans want to know where to see RuPaul's Drag Race star Peppermint perform, because just a few months of watching this queen on TV is not nearly enough. And whether or not she ultimately takes the competition and becomes America's Next Drag Superstar, her profile has raised immeasurably since getting the chance to show not just her well-honed performance skills, but also let her personality come through. If she wasn't in the Top 4, she'd be an easy pick for Miss Congeniality — I'm sorry, "Fan Favorite."
The first thing to know about Peppermint is that she is already a legendary New York City performer, so if you can come see her perform in a club or on a stage, you'll be getting a look at one of the most experienced drag queens on the scene. Her website has a list of upcoming tour dates, but it's also easy to just follow her on Instagram to check for announcements about upcoming shows, like the Drag Queens Werq the World tour, which is sending a group of talented Drag Race alums across the globe this summer.
In addition to working with her fellow Drag Racers, Peppermint frequently performs with other notable members of the drag scene, queens who don't need an appearance on Drag Race to insure sold out crowds every night, like Sherry Vine, one of her most frequent collaborators.
However, if you can't make it out to New York City, or one of Peppermint's many gigs on the road, she's a multi-platform entertainer, and one who is frequently putting out new music and videos. There's also a documentary in progress about her life as both a drag performer and a trans woman, which is still looking for funding in order to finish the project.
And as she explained during the "Category Is" challenge, Peppermint can rap, sing, and dance with ease after years of practice. Dating back to 2007, she's been releasing albums and singles, and all of her work is available on iTunes (*RuPaul wink*). Peppermint is also featured along with her fellow NYC queens on "C.L.A.T.," rightfully celebrated as a "legend."
So, if you're a fan of this talented queen, the best way to show your support for Peppermint is to buy a ticket to one of her shows and celebrate a true nightlife legend — whether she's crowned America's Next Drag Superstar at the finale or not. RuPaul's Drag Race Season 9 is just the latest entry on her impressive drag resume.