Where To Watch 'Hush...Hush, Sweet Charlotte'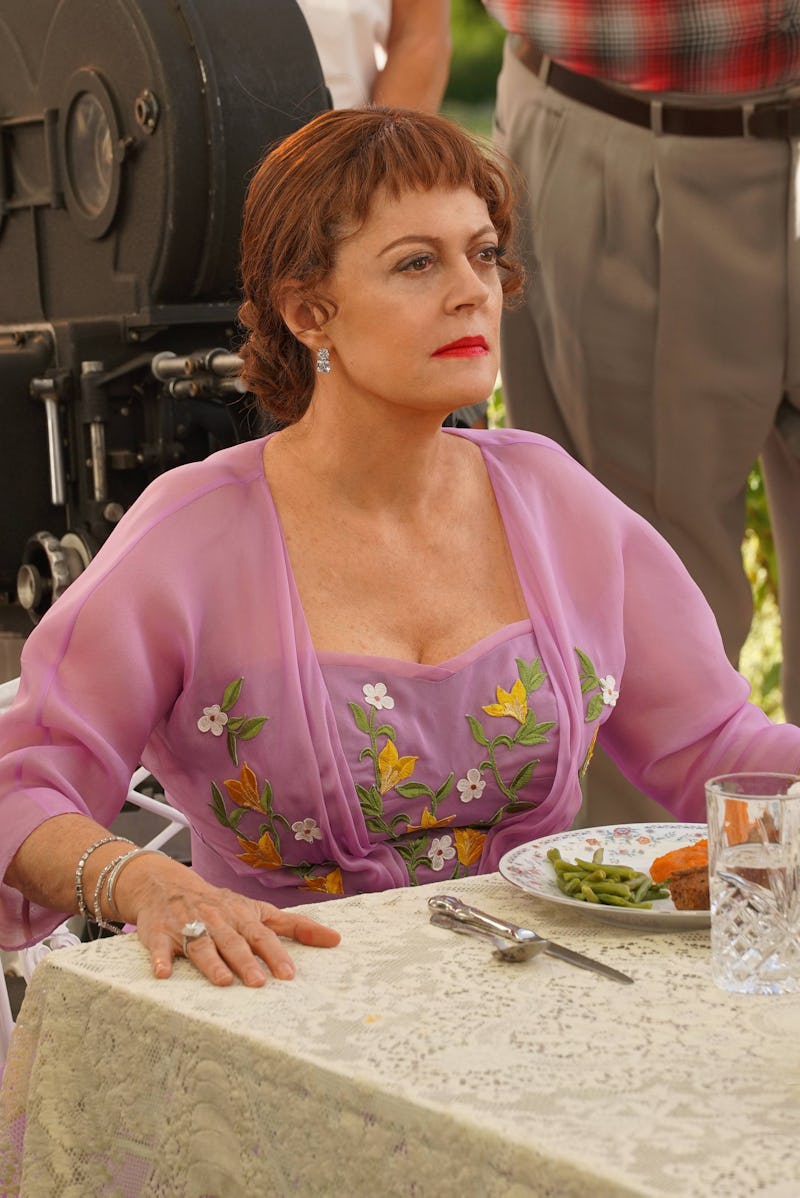 Byron Cohen/FX
As Feud: Bette And Joan shifts gears from its first half, focused primarily on What Ever Happened To Baby Jane?, the series has begun following production on the film that was meant to serve as a spiritual successor to the classic. Hush...Hush, Sweet Charlotte originally reunited Joan Crawford and Bette Davis with director Robert Aldrich to re-capture some of the magic that What Ever Happened To Baby Jane? had created. But if are looking for where to watch Hush...Hush Sweet Charlotte with the hopes of seeing these stars play off each other again, you may end up disappointed as Joan Crawford didn't appear in the final product.
The film is still a must-watch for Davis fans, and an interesting look at seeing just how much Crawford brought to What Ever Happened To Baby Jane? that is lacking in Hush...Hush, but you may have to do a bit of digging if you want to catch a glimpse of this classic horror film. While it's easy to assume that most every film is available for streaming somewhere, classic movie buffs hoping to complete their Davis watchlist will need to go out of their way and buy or rent a copy of Hush...Hush Sweet Charlotte.
While you won't find Hush...Hush on Netflix, Hulu, or any other major streaming subscription services, it's still available through purchase or other rental services. Those subscribed to Netflix's DVD service can have Hush...Hush sent to their homes, or the film can be rented or purchased for streaming on Amazon Video.
While the film itself is a tense thriller in the same vein as Baby Jane, it's unlikely that the tension caught on film was as potent as the behind-the-scenes tension that plagued the production. From Crawford's dissatisfaction with her treatment from the crew and Davis, to Davis and Aldrich finding friendship without Crawford in the wake of his divorce, Feud paints a picture of a Hush...Hush that was doomed to conflict. The seventh and penultimate episode in Feud: Better and Joan will follow Joan's falling out with the production following a series of hospital visits that seem to raise the suspicions of Aldrich and Davis. Crawford was eventually replaced by Olivia de Havilland (played in Feud by Catherine Zeta-Jones), and the film ventured on without her. While Hallivand delivers a strong performance, there's no denying that the chemistry between Davis and Crawford, while volatile, simply could not be matched no matter who Crawford's replacement was.
Hush...Hush went on to receive seven Academy Award nominations, but Davis fell short of receiving an acting nomination as she had done in What Ever Happened To Baby Jane? If she had, there's no telling if Crawford would've done anything to sabotage Davis' chances of winning as she had in the past – but it seemed that Crawford leaving the production was the last great battle of this nearly life-long feud between two of Hollywood's best. While the feud between these two went from a boil to a simmer after Crawford left Hush...Hush, the legacy of their feud still lives on today and will likely never be matched.