This Animated Short Will Make Every Dog Owner LOL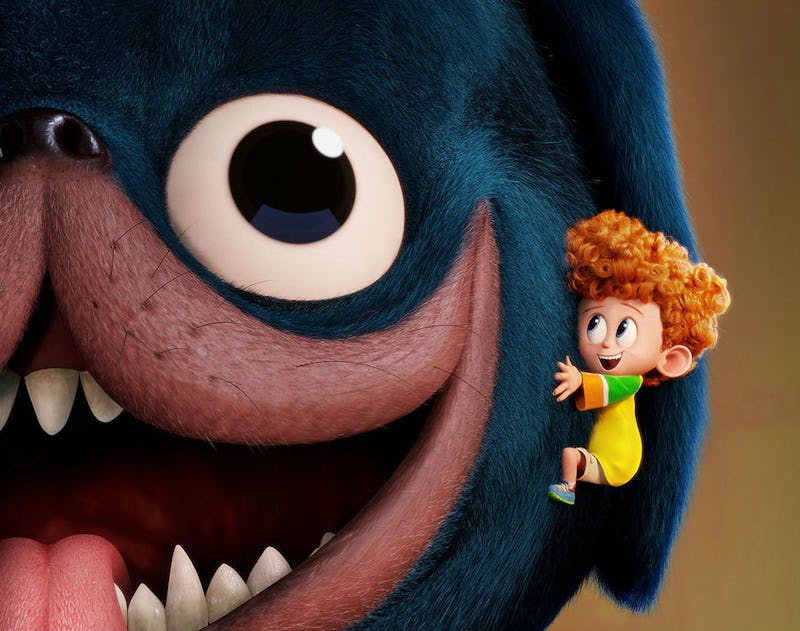 Sony Pictures Animation
Pixar has earned a reputation for including animated shorts before their feature films as an extra treat for theater-goers. The practice has since been taken up by the studio's parent company, Walt Disney Animation Studios, but Disney isn't the only one getting in on the action. Sony Pictures Animation is set to debut a new animated short with The Emoji Movie, and it looks pretty adorable. So you're probably wondering where to watch Puppy, the Emoji Movie short.
The short actually already premiered for a select few last month, making its debut at the Annecy International Animated Film Festival, where it closed out the festival on June 17. The short will next premiere in theaters before The Emoji Movie, which opens on July 28. And it seems as if that will be the only place to see Puppy for probably the next several months. Sony has not offered up any information regarding Puppy's online release that I can find, and by offering the short exclusively in theaters, it gives potential audience members who are on the fence about paying to see The Emoji Movie an extra incentive to buy a ticket. Sony has, however, released several sneak peeks at the short online, one of which can be viewed below.
Even after The Emoji Movie exits theaters, there's still no guarantee that Puppy will be released separately. Many of Disney and Pixar's shorts are not available for free online, and have to either be purchased on their own or are included with the purchase of the film with which they premiered. For example, Disney's Feast, another cute dog-starring short, premiered before Big Hero 6 in 2014. Bootlegged versions exist on YouTube, but none that are officially sanctioned by Disney.
You may not be able to see Puppy outside of theaters for a while, so if you're really aching to have a look at this tale of a giant baby dog and starring characters from Hotel Transylvania, it looks like you'll have to watch The Emoji Movie, too.