An In Depth Investigation Into Where Jack & Dani May Call Home After 'Love Island'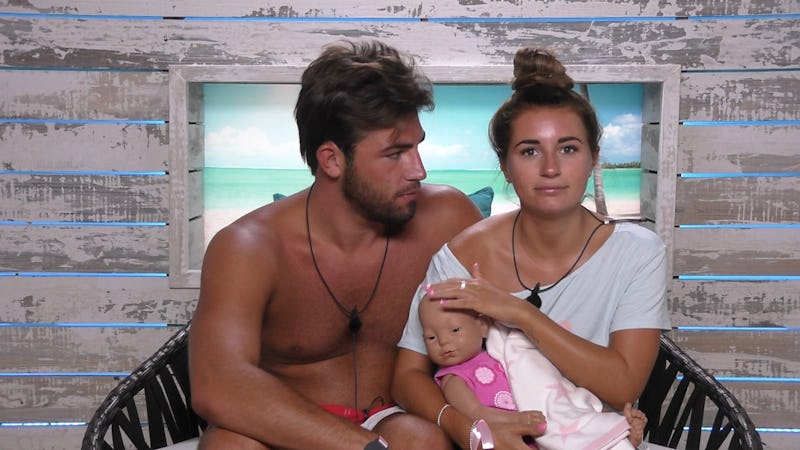 Love Island / ITV
One of the most heartwarming aspects of Love Island 2018 has been witnessing Jack and Dani's blossoming romance. They're so perfectly-matched it almost feels like they were engineered in a lab in Romford to win the show, share the £50,000 prize, use their mesmerising pearly whites to hypnotise the general public into buying a silly amount of charcoal toothpaste, and eventually take over the world. But as the season draws to a close, Dani and Jack's relationship is kicking up a notch. In Thursday's episode they decided to move in together. But where will Love Island's Jack and Dani live once they leave the villa?
The only thing getting me through the sinking feeling of dread that is the approaching end of this year's Love Island is knowing that after the villa shuts its doors for 2018, I will still be able to get my daily dose of Jack and Dani magic by stalking their social media platforms.
I look forward to seeing them wave the keys to their three-bed detached new-build with soft grey carpets, french windows, and a large gravel drive on which to park their matching Land Rovers (Dani's will be white and Jack's will be black) in an Instagram story in approximately three months time. I look forward to the champagne toasts with Danny Dyer and the Fincham family, the cute pics of the French bulldog they will almost certainly buy, and the inevitable proposal by the villa fire pit in, let's say, in two years time.
But first they have to decide where to live and I think I've got a pretty good inkling of where that might be. Although Dani has said she wants to pursue a career as an actress, which might make her want to give London a try, I think she'll opt to stay a little closer to home. Dani's dad Danny is known as the ultimate East end geezer, but the Dyer family actually reside in Essex, according to The Sun. Dyer has previously shared quite a few snaps that appear to be taken inside their house on Instagram, and it looks like a rather plush affair.
And being the family gal that she is (she's previously told Jack that her mum is her best friend and her dad is her favourite person in the world), I reckon she won't want to move too far away from them just yet. She also lived at home before heading into the villa, and her mum told ITV's This Morning that she'd had Dani's bedroom decorated while she's in Majorca. Could this family be any cuter?
Jack meanwhile, might sound like an Essex lad born and bred, but OK! reports he's actually from Orpington, Bromley, which is in Kent. I know right, who knew? He also currently lives at home with his family, but something tells me he'd be willing to move for Dani. He admitted he'd like to start a family with her in the lie detector test, after all. And he won't have to go too far, as Kent and Essex are neighbouring counties. I told you they were meant to be!
All this leaves me with only one question, if the pair do decide to move to Essex, will we be seeing them on TOWIE any time soon? Watch this space.
This article was originally published on