The 'Boy Erased' Subject Is Exposing Conversion Therapy In A Brand New Way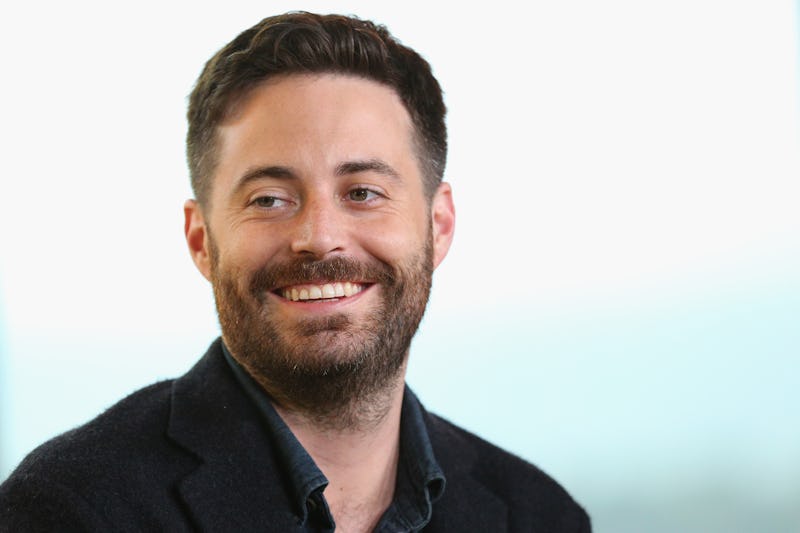 Rich Polk/Getty Images Entertainment/Getty Images
The film Boy Erased, out Nov. 2, tells the true story of a 19-year-old boy's time in a "gay conversion" program, the indignities and abuse of which he later wrote about. Garrard Conley's memoir Boy Erased: A Memoir of Identity, Faith, and Family provided the source material for the movie, in which Lucas Hedges plays Jared Eamons, a fictionalized version of the author. In 2018, the real "Jared" from Boy Erased is still examining his experience in his work, next in a forthcoming podcast called UnErased.
Vice reports that the podcast will consist of four episodes that investigate the current state of conversion therapy in the United States. The hosts will be Radiolab's Jad Abumrad and David Joseph Craig, who co-produced and also plays Michael in the Boy Erased movie. Conley will be assisting in production of the podcast, which will release its first full episode on Nov. 2 — that's right, the same day that the movie hits theaters.
In addition to the podcast, The Boston Globe reports that Conley has taught classes in memoir writing recently, and he's also working on a novel about 18th century Puritan America, per an interview with Mic. While Conley didn't want to say too much about the book, the writer's Twitter bio says it's about "queer 18th c. lives," which sounds like the perfect follow-up to his 2016 memoir.
Although 14 years have passed between the time that Conley was enrolled by his parents in the program Love in Action, the writer has revealed in interviews that his strict Baptist upbringing had a long-lasting impact. While talking to The Guardian last summer, Conley said, "Every time I've read a book or ingested a new historical fact that my Baptist upbringing taught me to reject, I've had to fight against the sneaking suspicion that I am being led astray by Satan." But overall it sounds like the passing of time has helped Conley and his father, who Russell Crowe plays in Boy Erased, repair their relationship.
In Boy Erased, Crowe's character, Marshall Eamons, is a fundamentalist pastor in Arkansas who turns to his church for advice after learning that his son is gay. Nicole Kidman plays Garrard's mom, Nancy. In the movie, Nancy seems torn between her husband and son, and Conley empathizes with her, telling The Guardian, "That's not a good place to be in."
As heartbreaking as the family dynamic is in Boy Erased, the scenes from inside Love in Action provide some of the most disturbing parts of the movie. In an interview with BBC, Conley revealed that he didn't even tell his parents about everything that had happened in the two-week program for "many years" after he'd left it. "Yes, my parents made a terrible mistake which could have cost me my life. But they didn't know what they were doing to me [in conversion therapy]," Conley said.
Now, Conley lives in New York with his husband, per the Guardian, and he continues to share his story through different mediums with the hopes of inspiring and informing others.