The Countries Supporting Trump's Syria Airstrike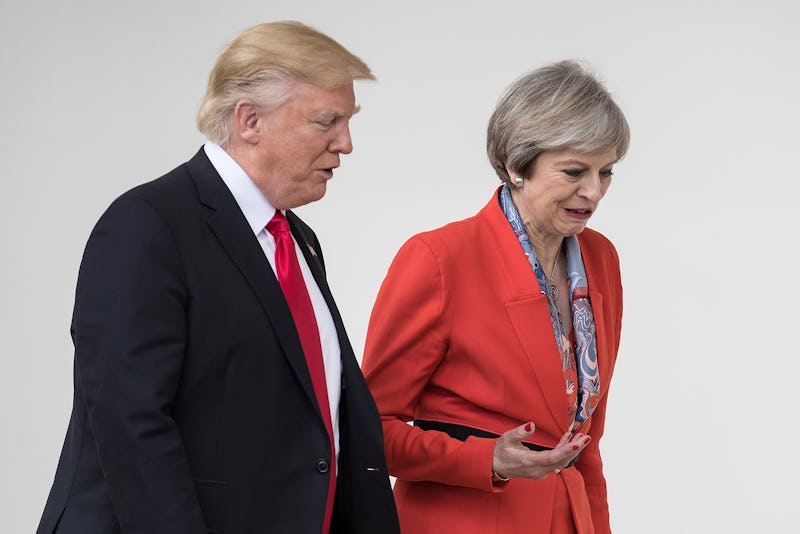 Christopher Furlong/Getty Images News/Getty Images
Acting in response to Syrian President Bashar Al-Assad's reported use of chemical weapons, the United States launched missile strikes against a Syrian airbase early Friday morning. President Trump announced the military retaliation from Florida, saying he had ordered a "targeted military strike" that was in the "vital, national security interest of the United States." Tomahawk missiles struck a northern Syrian airbase that U.S. officials believe to have been essential in carrying out Tuesday's poison gas attack on Khan Sheikhoun. Several countries have since announced their support for the U.S. airstrike, including Australia, Great Britain, and Turkey.
A spokesperson for the U.K. issued a statement saying their "government fully supports the U.S. action, which we believe was an appropriate response to the barbaric chemical weapons attack launched by the Syrian regime and is intended to deter further attacks." Additionally, Defense Secretary Michael Fallon said the airstrikes were "wholly appropriate" and that Prime Minister Theresa May had been "informed throughout" the U.S. military response.
Australian Prime Minister Malcolm Turnbull expressed his country's support for the U.S. retaliation in Syria. Turnbull described the airstrikes as "a calibrated, proportionate and targeted response" and said Australia will remain "fully committed as a coalition partner to our ongoing military operations in Iraq and Syria."
Fellow NATO member Turkey also backed the U.S. action in Syria. A spokesman for President Tayyip Erdogan said the airstrikes were "an important step to ensure that chemical and conventional attacks against the civilian population do not go unpunished." Turkey is also calling for Assad to be immediately removed from power in Syria.
Germany said the U.S. response to the use of chemical weapons was "understandable." Foreign Minister Sigmar Gabriel expressed disappointment in the U.N.'s inability to condemn Tuesday's attack on Khan Sheikhoun, but said it was important to seek peace through diplomatic means going forward.
In a joint statement released Friday, France and Germany stated, "Assad bears full responsibility for this development." In an interview with Reuters, French Foreign Minister Jean-Marc Ayrault said, "Use of chemical weapons is appalling and should be punished because it is a war crime."
Donald Tusk, president of the European Union, tweeted in seeming support of the U.S. retaliation, saying such action showed "needed resolve" and stating the EU would work with the United States in order to stop the "brutality in Syria."
Most notably in opposition to the U.S. airstrikes are Russia and Iran. News agencies have reported that Russian President Vladimir Putin believes the airstrikes are in violation of international law and have "seriously damaged" relations between Russia and the United States. Iran called the strikes "destructive and dangerous" and said they would serve to strengthen terrorist organizations in the region.