This Is The Best U.S. City For Dating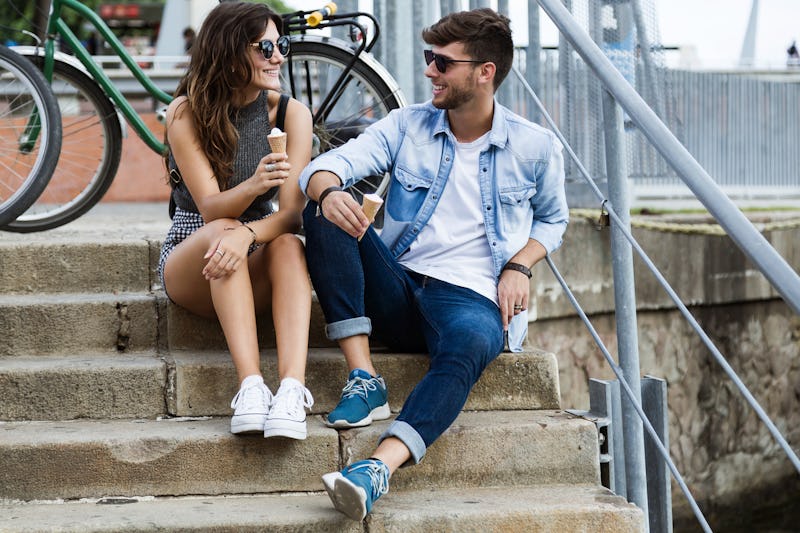 nenetus/Fotolia
Dating in the age of the internet, Trump, and just an overall busy life, is — well — not easy to say the least. If you're single and looking, there is good news. Apartment List just released their top ten cities for dating in the United States. Of the 13,000 renters surveyed, 24 percent were men and 76 percent were women. The ages skewed younger with 62 percent of participants aged 35 or under. Participants were asked, "How would you rate your current city or neighborhood for opportunities to date and make friends?" Responses ranged from unsatisfied to very satisfied.
There were 30 metropolitan areas surveyed and, overall, 48 percent of participants were satisfied with their dating opportunities. I was surprised to hear that North Carolina and Texas were considered the most desirable by their residents, with each having multiple cities placing in the top 10. Broken down by gender, overall, 51 percent of men were satisfied with their opportunities while their women counterparts, had an overall satisfaction rate 47 percent.
"We expect that each person surveyed rated their city based on their own personal experiences and observations of the dating scene in their city," Andrew Woo, Director of Data Science for Apartment List, tells Bustle. "Factors that could influence these decisions include the number of singles in a similar demographic group, the availability of nightlife and community activities, and whether the city's layout lends itself to general sociability and chance encounters." He also reported that college centric cities seemed to place higher.
While you might think of California as a dream location, it actually contains the lowest ranking city, Riverside, California. The city had positive responses from only 28 percent of residents. Curious where your city placed? Read on for the top 10 cities for dating and then check out the rest of the list here.