Nick Viall's Parents Are Too Cute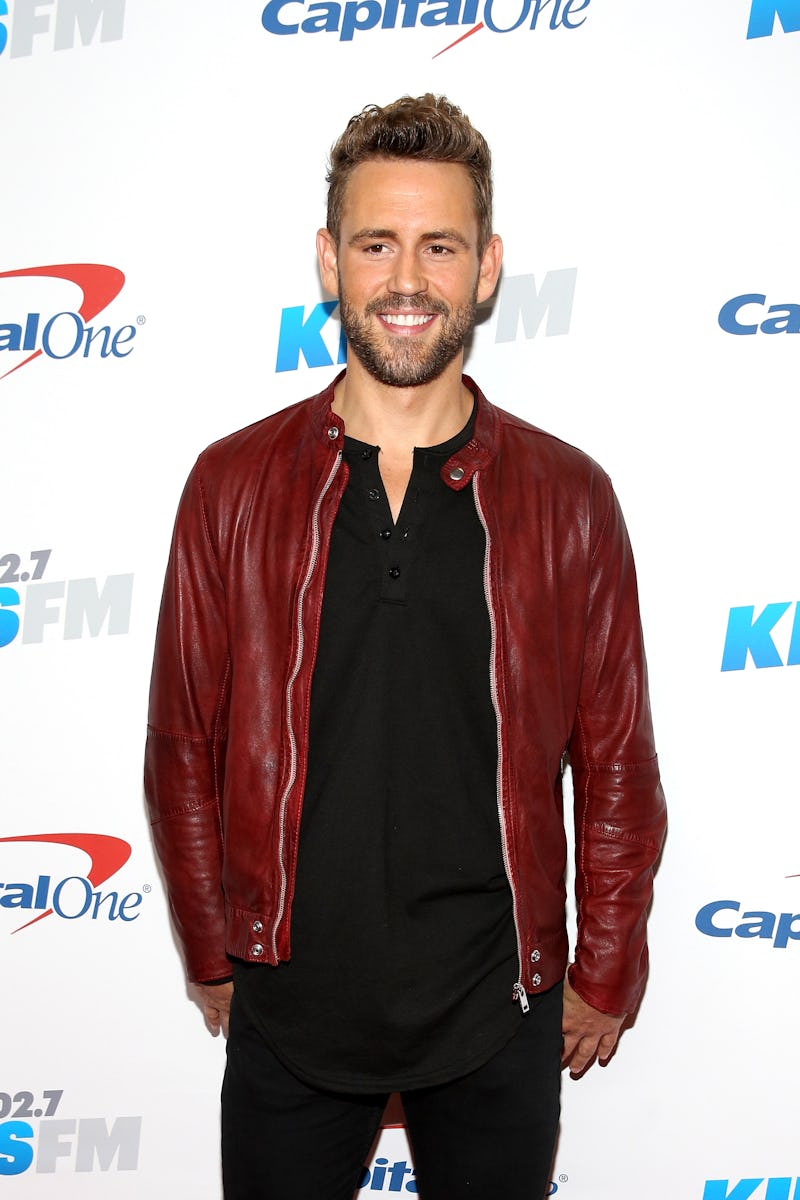 Matt Winkelmeyer/Getty Images Entertainment/Getty Images
Even though we've seen so much of him on The Bachelorette and Bachelor in Paradise, we don't know all that much about Nick Viall's personal life or his background. But now that he's on The Bachelor, it's his time to shine, and on Monday night's episode, Nick and his gals headed to his hometown of Waukesha, Wisconsin to check out where he's from — and meet his family. So who are Nick Viall's parents? To start, they're two people who are very important to him. And even though meeting the parents is kind of scary, I have a feeling they'll be really sweet to Nick's contestants.
Just from watching them interact on the show — and seeing how often they appear on his Instagram — it's pretty clear that Nick and his parents have a pretty close relationship, so it's important to know who they are. We've already met Chris and Mary Viall on The Bachelorette, and now they're back, being as adorable as ever. The couple has 11 children all together including Nick, but they still make time for each other because they're happily married all these years later and cuter than ever. You can see for yourself below:
See? I told you.
Whoever Nick ends up with when the final rose ceremony rolls around better be able to get along with these two, because since he's so close with them, it seems like a relationship with a woman they didn't get along with would never work.
I'm excited to see how his parents feel about the women so far and how much it influences Nick's decision going forward. Either way, it's pretty obvious he has a solid support system in his family, and whoever he chooses is lucky to be a part of that, too.