Prepare For Fireworks, There May Be Some Late Arrivals Heading Into The 'CBB' House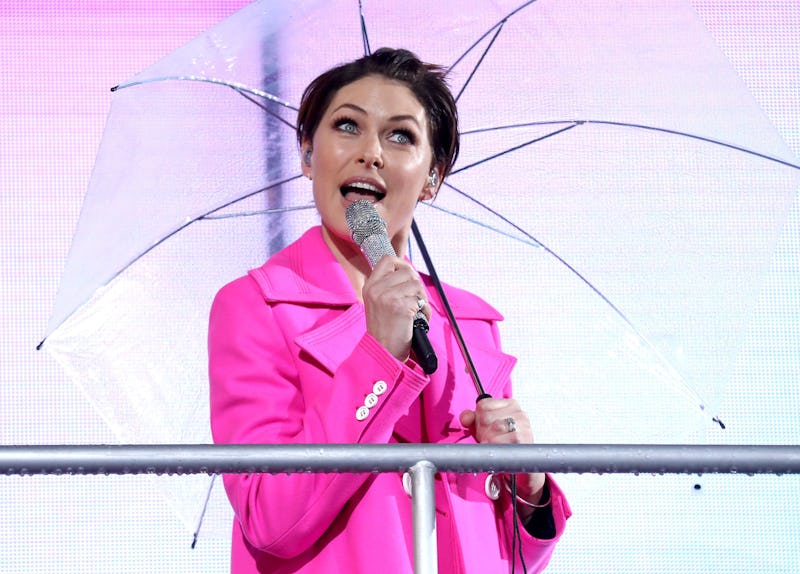 Tim P. Whitby/Getty Images Entertainment/Getty Images
Celebrity Big Brother fans have been wondering who will enter the house for months. While the line-up is revealed on launch night, it's worth remembering that this is CBB, so nothing is as it seems. Does it look like there's a full house? Pah. Chances are, there's still room for a couple more celebs — if you know what I'm saying. But who are the Celebrity Big Brother late arrivals, because let's face it, there are always late additions on this show.
In fact, there's one name already rumoured to make a late appearance; Caitlyn Jenner. Yes, really. The Keeping Up With The Kardashians star was photographed touching down at Heathrow Airport on Thursday morning, reports the Mirror, leading many to believe that she has signed up for the hit reality show.
The Evening Standard reports that 68-year-old Jenner is set to appear on talk show The Last Leg on Friday, meaning she won't be the mystery guest during the CBB launch. But would she honestly fly all this way for a few minutes of airtime on The Last Leg? Or is a month-long spell in the CBB house a more likely explanation? I know what my money is on. But ultimately, I guess we will just have to wait and see, as a spokesperson for Channel 5 tells me that there will be no big reveals until all of the contestants have officially entered the house.
With reports that this could be the last ever series of Celebrity Big Brother, it's highly likely that a few housemates will enter days, or even weeks, down the line as the ultimate twist. After all, the show has a history of surprising the original celebs with a new addition.
In the 2015 series, Katie Price shocked housemates by arriving in the middle of a task a whole ten days after launch night. Perhaps a late arrival is a good omen as the 40-year-old star went on to win the series, beating the controversial Katie Hopkins, who was favourite to win before The Pricey rocked up.
Then, in 2017, the queen of cleaning that is Kim Woodburn made it to the final after turning up a week late to proceedings.
She may not have won, but third place isn't too shabby, is it?
According to The Sun, a late addition may definitely be on the cards, however, producers are struggling to find a final name to complete the line-up as the original mystery guest still hasn't signed their contract.
"The bosses have been trying to sign this person up for a while but there have been issues along the way and their contract is still very much blank," a source told the paper. "It's absolute chaos [in the office] right now and they're pulling out all the stops to get this person into the house." If these claims are true, I'm sure CBB has got everything under control.
But what should we expect from the line-up and the late arrivals? Well, Channel 5 has confirmed that each and every housemate lined up for this series has been involved in some sort of media scandal to fit with the series' Eye of the Storm theme, reports Digital Spy.
Opening up about what kind of housemates have been lined-up, CBB presenter Emma Willis said: "Even though some of the names you may not initially recognise, what they will be like as a group of housemates, I have really high expectations for. There are a couple of absolute bangers in my opinion and that is because I grew up in a certain time frame where they were like two of the biggest names for very different reasons. And then there's a little cherry we're popping on top, which is, you know, very current and very, what the hell's going to happen here, then? So I think all in all, we are in for what I hope is a brilliant series."
Prepare for fireworks.
Celebrity Big Brother begins on August 16 on Channel 5 at 9 p.m.