Here's How To Make Sure Your Fave Housemate Definitely Wins This Year's 'CBB'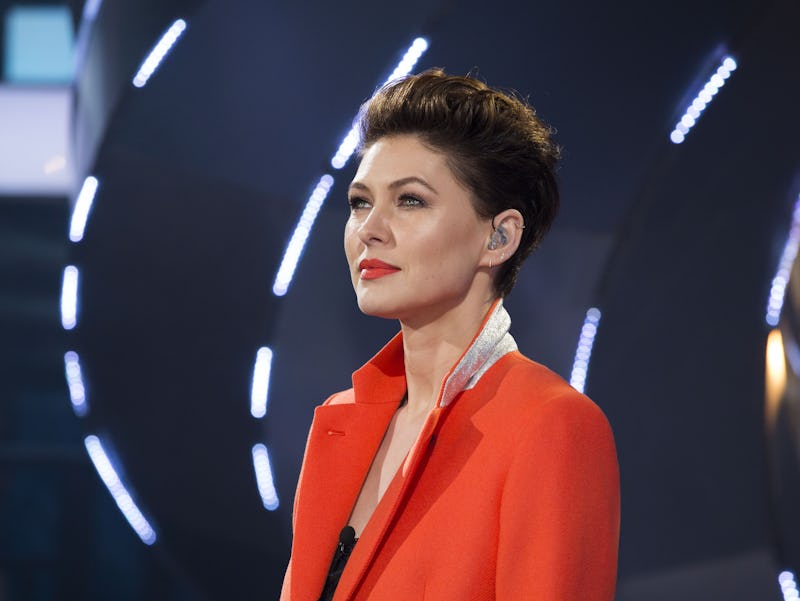 James Shaw/Shutterstock
Channel 5 can have its pick when it comes to finding Celebrity Big Brother housemates. There are so many famous faces that would love the chance to take part and go home with that big fat cheque at the end of it. But being on the show isn't as easy as it looks; huge rows often break out among the contestants, producers enforce punishments, and worst of all, those horrid evictions — because after all, only one person can win, and that decision is totally down to the viewers. So, here's how to vote in Celebrity Big Brother.
First thing's first because the rules have changed over the years. Unless either Emma Willis or Rylan Clark-Neal tell you otherwise, you are always voting to save a housemate — not evict. This means that in the final, you are voting for who will win Celebrity Big Brother 2018. So, when you vote, make sure it's for your favourite celeb. The housemate with the least votes will be evicted.
You will not be able to start voting until either Emma or Rylan have announced on air that voting lines are open. The hosts will also confirm when the voting lines have closed. Please, do not vote unless they have given the green light because it won't count, and it still costs money.
How much do votes cost I hear you ask? It'll set you back 50p per vote. However, you will also have to pay your network access charge. To find out how much that is exactly, it's best to check in with your network operator or mobile provider.
But what number do you have to call to cast that all-important vote? According to the Celebrity Big Brother website, "each housemate will be allocated an '09' premium rate service telephone number to call from a landline, and a seven-digit mobile short dial code number to call from a mobile." In case you're wondering, no you cannot vote via text using the mobile short code. "Mobile Short Dial Codes only accept votes made by mobile phone call," according to the website.
The numbers allocated to each housemate will be announced by Emma and Rylan during the show. If you didn't manage to catch the number during the episode, the numbers will be listed on the CBB website too — but make sure the voting lines are open before you make any calls.
While the show is on, voting lines may be particularly busy and you may get an engaged tone at that time. However, if this does happen, show bosses advise you to hang up, wait a few minutes, and try again. Don't panic, you won't be charged if you get through to an engaged tone.
If you're a total Celebrity Big Brother stan, you may be wondering if there is a limit on the amount of times you can vote. Good news; there isn't. But remember, you do have to pay money for every vote you cast, so make sure you're aware of the charges before calling. And if you're not the bill payer, make sure you get permission before dialling.
Well, I hope that helps. Now, it's time to time to decide who out of the fresh batch of housemates deserves to follow in the footsteps of the legendary Courtney Act and be crowned the Celebrity Big Brother 2017 winner. The champion of this series is going to be particularly important as it could very well be the last ever season of the show. Make those votes count, people.
Celebrity Big Brother is on Channel 5, daily at 9 p.m.