This Is Who MTV Is Entrusting With Our 'TRL' Revival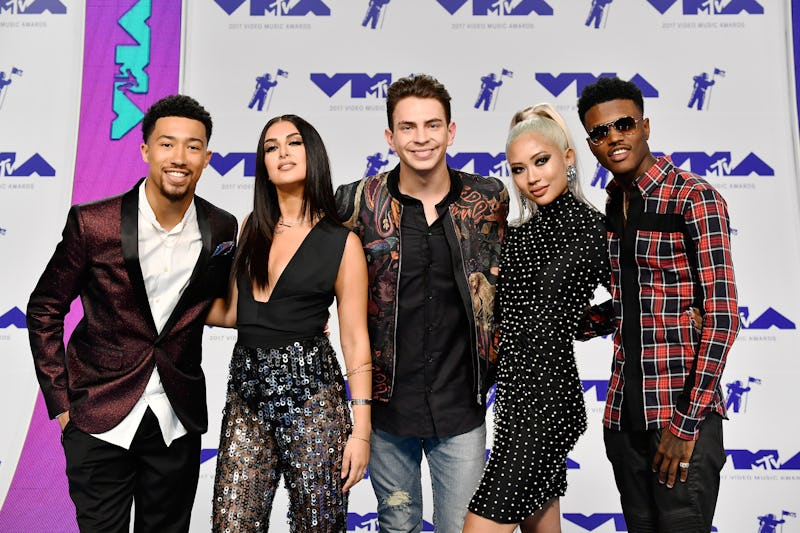 Frazer Harrison/Getty Images Entertainment/Getty Images
Sorry, millennials on the old end of the spectrum — you're about to feel even older. MTV is bringing Total Request Live back. We may not have the days of "I Want It That Way" and "Freak On A Leash" fighting for the top spot on the countdown, but it's coming back nonetheless. But who are the new hosts of TRL? America met them all at the 2017 VMAS.
MTV recently announced the cast, and it's pretty impressive: Amy Pham, D.C. Young Fly, Erik Zachary, Tamara Dhia, and Lawrence Jackson. According to MTV, they all are hosts already in some capacity or another and have plenty of experience between them. Pham has over 500,000 followers on Instagram and has performed with Lady Gaga; Young Fly was in BET's New Edition biopic, as well as onWild 'N Out, Zachary is a radio host in Chicago, Dhia is a pop culture reporter whose bylines include Complex magazine, and Jackson's journalism has been featured on ABC and ESPN. The cred is strong here, and MTV isn't messing around.
And speaking of not messing around, MTV has hired three social media correspondents for Total Request Live, too. Gigi Gorgeous, Eva Gutowski, and Gabbie Hanna will all provide special segments for the show. It's definitely a new TRL for a new generation, considering there was no social media back when many of us were watching the show the first time around.
I'm definitely looking forward to seeing what the new TRL will bring when it premieres Monday, Oct. 2, and the cast's appearance at the 2017 VMAs was a nice introduction.