Get Ready For The Return Of 'TRL'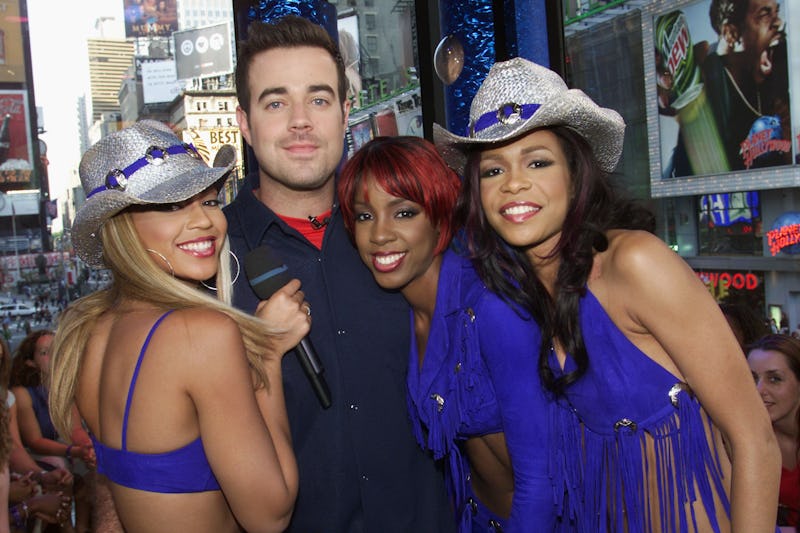 Scott Gries/Getty Images Entertainment/Getty Images
If you grew up in the '90s and '00s, you were likely obsessed with MTV's Total Request Live. The show originally ran from 1998 to 2008, and it was an MTV masterpiece. As well showcasing the 10 most requested music videos of the day, TRL featured a plethora of celebrity guest stars and aired from the network's studio in Times Square. So news that TRL is coming back to MTV is a major cause for celebration, particularly among '90s kids who may need some joy in their lives right now.
According to Adweek, the show will be returning in June, rebranded as MTV Live (or at least that's the tentative title). The resurrection is the brainchild of MTV's newest president, Chris McCarthy, who told Adweek, "That ability to be live, in culture — not responding to it but driving it — is where we belong." His passion for the magic of TRL is something '90s kids will be able to relate to, especially if it means seeing all of our favorite stars on MTV on a daily basis, live from Manhattan.
Adweek also reported that McCarthy has had MTV's Times Square studio space renovated, so it is now double the size and could broadcast as much as "three or four hours live from the studio each day." The world is so ready for this.
MTV already trialed the return of TRL in September 2016, with the addition of Total Registration Live to its schedule. The special was an awesome opportunity for celebrities, singers, and performers to discuss the election and focus on issues like immigration and voting. Clearly, any platform that gives voice to important topics is worth exploring, and with the world in a state of political unrest in 2017, it feels like the right time for TRL to return.
While MTV Live will be a new spin on TRL and probably won't be quite as political as Total Registration Live, it's exciting that MTV is focusing on the needs of its viewers. By returning to shows from its classic '90s and '00s roster, the channel is putting its fans at the center of its programming. Just please bring Britney Spears back as a guest host ASAP.