The Shorty Awards Nominees for Best Guru Are Bomb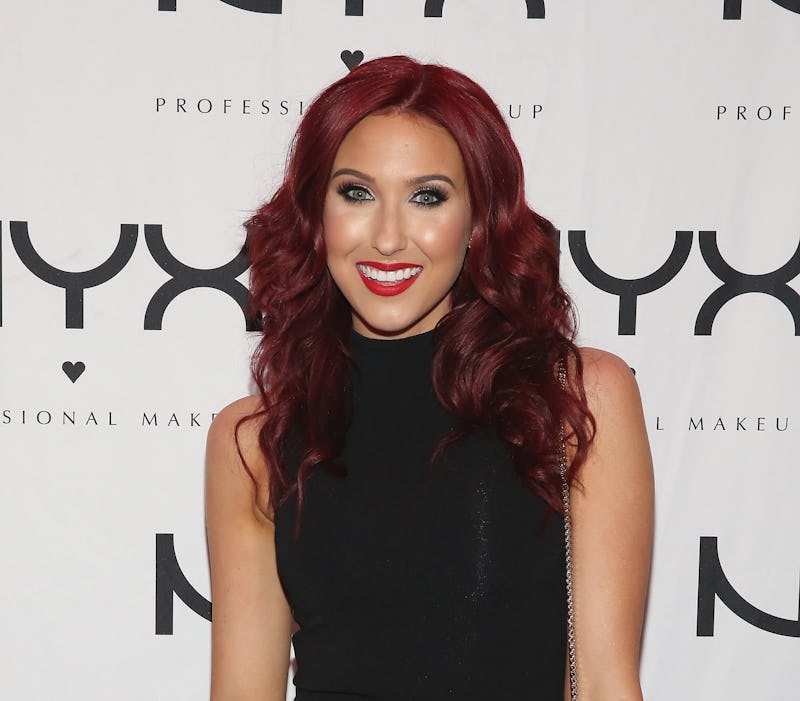 Robin Marchant/Getty Images Entertainment/Getty Images
Personally, I think it's safe to say that most makeup junkies have a favorite — or several — YouTube beauty gurus. Whether you love the gorgeous glow of NikkieTutorials or the down to earth advice of KathleenLights, there's a guru for everyone. The Shorty Award nominees for best YouTube guru reflects some of fans' favorite online presences, and many of them are already incredibly excited just to be nominated.
The Shorty Awards showcase and honor "social media influencers, brands, and organizations" by giving fans the ability to vote on nominees in tandem with professionals in social media. Considering that the awards center on social media, it makes sense that Favorite YouTube Guru would be a category.
For me, it nearly seems as though the boom in YouTube gurus' popularities have contributed to booms in brand popularities as well. With brands such as BECCA Cosmetics and Too Faced collaborating with Jaclyn Hill and NikkieTutorials respectively, it's clear that even the most popular of cosmetics companies know the power a guru can have.
While beauty gurus' talents make them inherently watchable, it's their harnessing of their strong, likable personalities and dedication to viewers that make them so valuable to brands. Now, those viewers get to give a little back to some of these incredible social media presences. Who are the nominees?
1. Carli Bybel
Bybel's over five million YouTube subscribers are surely excited to see her name on the list of nominees. From the success of her palette with BH Cosmetics to her open and honest Q&A videos, Bybel is an incredibly nominee.
2. J. Kissa Makeup
If you're looking for a vlogger with a charitable bent and a dedication to cruelty free brands, J.Kissa Makeup may be your guru. From tutorials about new products to celebrity looks, she's a one stop shop for stunning looks and brilliant reviews.
3. Jackie Aina
Jackie Aina's push for more inclusivity in the makeup community, her outspoken stance on gender equality, and her sheer talent make her a no-brainer nominee for a Shorty Award.
4. Jaclyn Hill
From her hilarious Snapchat to her fierce cat eyes, Jaclyn Hill's talent and incredible personality and openness make her a YouTuber favorite. With a brand collaboration with BECCA and over 3.5 million subscribers, her place on the social media scene is definitely cemented.
5. Jaleesa Moses
From hair tutorials to vampy makeup looks, Jaleesa Moses can do it all. This incredible beauty guru is all about, " inspiring women all over the world to embrace who they really are."
6. Jeffree Star
From his incredibly successful cosmetics line to his incredible talent and hilarious videos, Jeffree Star is a shoe-in for a nominee.
7. KathleenLights
A nail polish line, a collaboration with ColourPop, over 3 million YouTube subscribers? KathleenLights is, without a doubt, one of the most popular YouTube gurus, and her sweet personality make her favorite.
8. Linda Hallberg
Swedish vlogger Linda Hallberg is the perfect blend of wearable makeup and experimental fun. Whether she's doing a look on someone else or killing a Halloween look, she's easily one of the most talented gurus on the internet.
9. Made U Look by Lex
Guru is only one of Alexys Fleming's talents. This body painter, makeup artist, and esthetician can do it all. It'd be hard not to celebrate her for that alone.
10. Miss Fame
I could talk about Miss Fame all day. From her incredibly performance on RuPauls' Drag Race to her makeup talents that she showcases on her YouTube channel, she's hard to miss.
11. NikkieTutorials
If you love a dash of sass with a killer glow, NikkieTutorials is probably your favorite guru already. This talented artist with a serious penchant for glowing highlight is a staple on the guru scene, and it's easy to see why.
12. Raye Boyce
From product comparisons to hair tutorials, Raye Boyce does it all. It's no wonder she's a nominee for the Shorty Awards.
If you want to make your voice heard, head over the Shorty Awards website and vote for your favorite guru. The good news is that no matter who wins, they'll be one heck of a talented artist.