The Women's March Has An Impressive Speaker Lineup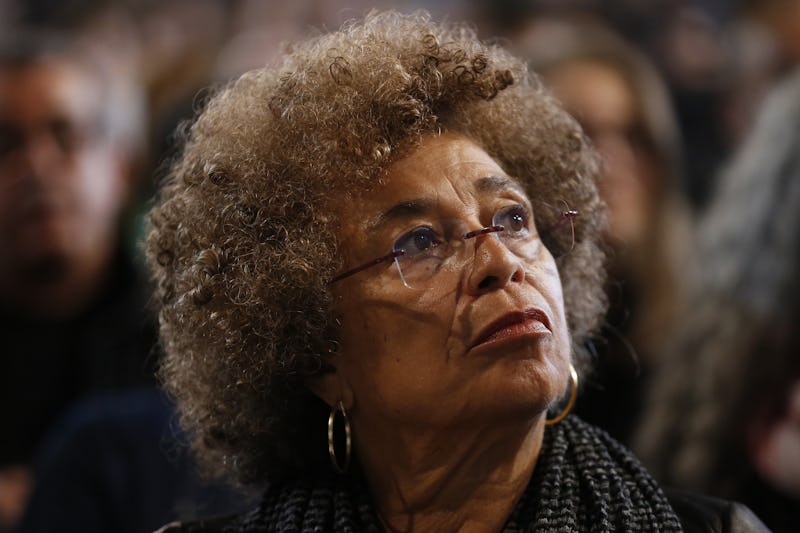 THOMAS SAMSON/AFP/Getty Images
If you're going to the Women's March on Washington, you already know you have lots to be excited about. For one, you'll have the opportunity to stand with thousands of other individuals from all backgrounds and promote women's rights, equality, and diversity. The energy within that special crowd will be indescribable. And as if this weren't enough, the Women's March will also host some influential speakers whose names you'll surely recognize.
Even as the day of Donald Trump's inauguration comes to a close, the Women's March continues to gain more and more participants. And it's no surprise, because the march's official mission statement of inclusivity and feminism inspires an intense sense of activism and solidarity. The Women's March official website reads:
In the spirit of democracy and honoring the champions of human rights, dignity, and justice who have come before us, we join in diversity to show our presence in numbers too great to ignore. The Women's March on Washington will send a bold message to our new government on their first day in office, and to the world that women's rights are human rights. We stand together, recognizing that defending the most marginalized among us is defending all of us.
On Wednesday, the march's organizers announced the complete list of participants who will also be speaking to demonstrators.
The massive event will host nearly 40 individual speakers — and that's not counting the other local speakers who will be attending the hundreds of sister marches happening in cities across the nation (and around the world). Among the speakers in D.C. will be Planned Parenthood president Cecile Richards, scholar and activist Angela Davis, famous feminist activist Gloria Steinem, actresses Ashley Judd and Scarlett Johansson, documentarian Michael Moore, and TV host Van Jones, among dozens of other notable activists. You can check out the full list here.
Though the celebrity speakers, models, actresses and actors, and artists speaking at, performing at, or simply attending the Women's March on Washington have generated lots of buzz, this event is ultimately about each and every one of you. The march is about American women and minorities — famous or not — whose rights must be defended.
According to the Women's March on Washington Facebook page, 226,000 people have marked themselves as "going," while another 249,000 have indicated that they are "interested." That's multiple hundreds of thousands of people coming together for their own personal causes underneath a remarkable umbrella of unity and feminism. And it is this fact that makes the march — and all of its sister marches — so beautifully historic.