Kendall Jenner's 2017 Met Gala Dress Designer Was Unexpected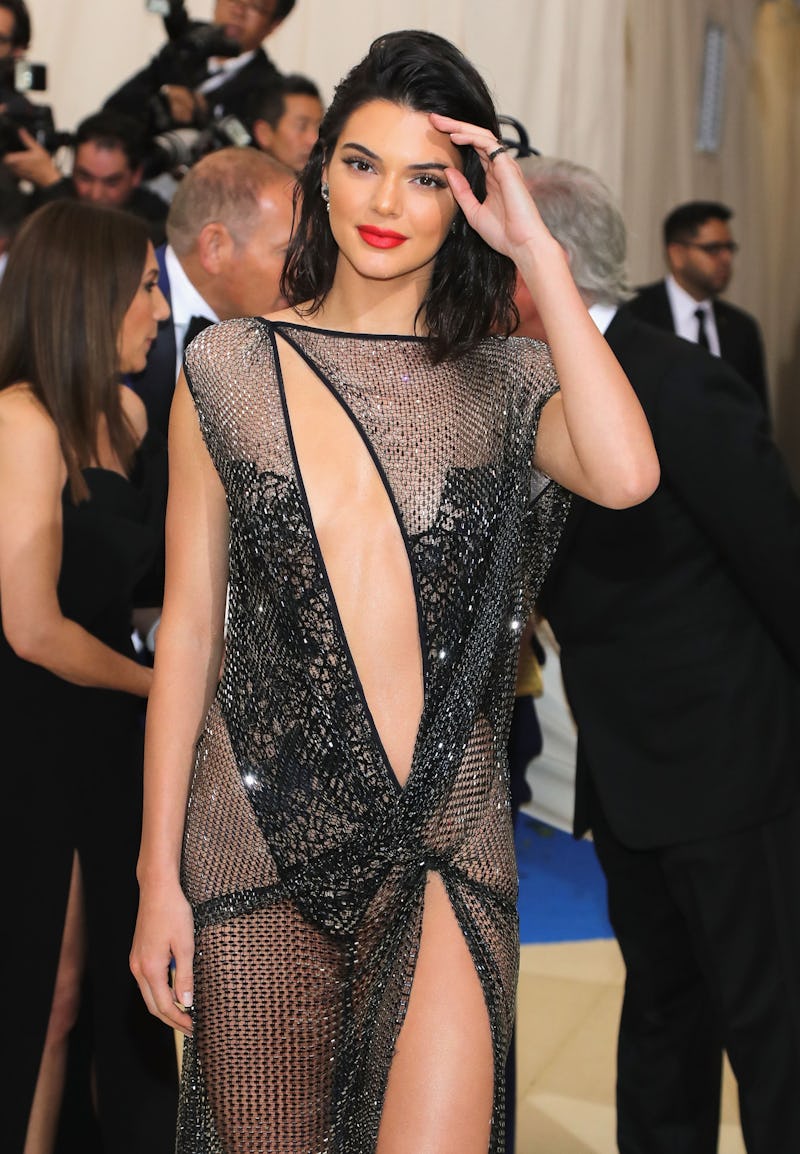 Neilson Barnard/Getty Images Entertainment/Getty Images
Kylie Jenner is usually considered the edgiest of the Karjenner sisters. Her big sis Kendall is usually classic, classy, and more refined. Some might even call the supermodel's style a bit safe, save for some left-of-center photo shoots courtesy of her gig. But Kendall Jenner's 2017 Met Gala dress was the most edgy look of her life so far, as the "gown" was constructed of 85,000 (!!!) crystals that were hand-painted and hand-placed, making it the epitome of couture. The dress wasn't comprised of any fabric, either.
Fabric — it's soooo overrated! So, yeah, Jenner's frock was unconventional and unusual. Your next question is the obvious one: Who designed Kendall Jenner's 2017 Met Gala dress?
Jenner's Met Gala gown was designed by La Perla and it was her take on the naked dress trend. Jenner's prior Met Gala gowns — this is her third turn at the event, so there were two previous dresses— featured cutouts on the side. Obviously, Jenner is not afraid to show some skin, but she did so differently with this chainmail-looking dress.
The gown had a diagonal slice across the front and the bottom half of the dress certainly showed off her other, well, assets, including her long and lean legs and her derriere.
While many of the evening's dresses were voluminous and cocoon-like, in keeping with the Comme des Garçons theme, Jenner's dress was long, sexy, and slinky.
Who needs fabric and material like silk or tulle when you can have beads?
Legs. For. Days. Her scarlet lip was the perfect contrast to the dress, which needed a simple but power pout as its compliment.
Jenner was getting cheeky in La Perla.
Jenner's ensemble was more of a sheath than a dress.
For reference, here's Jenner's dress was the 2016 Met Gala.
This was Jenner's Met Gala dress in 2015.