Meet 'The Bachelor' Contestant Behind That Sloth Costume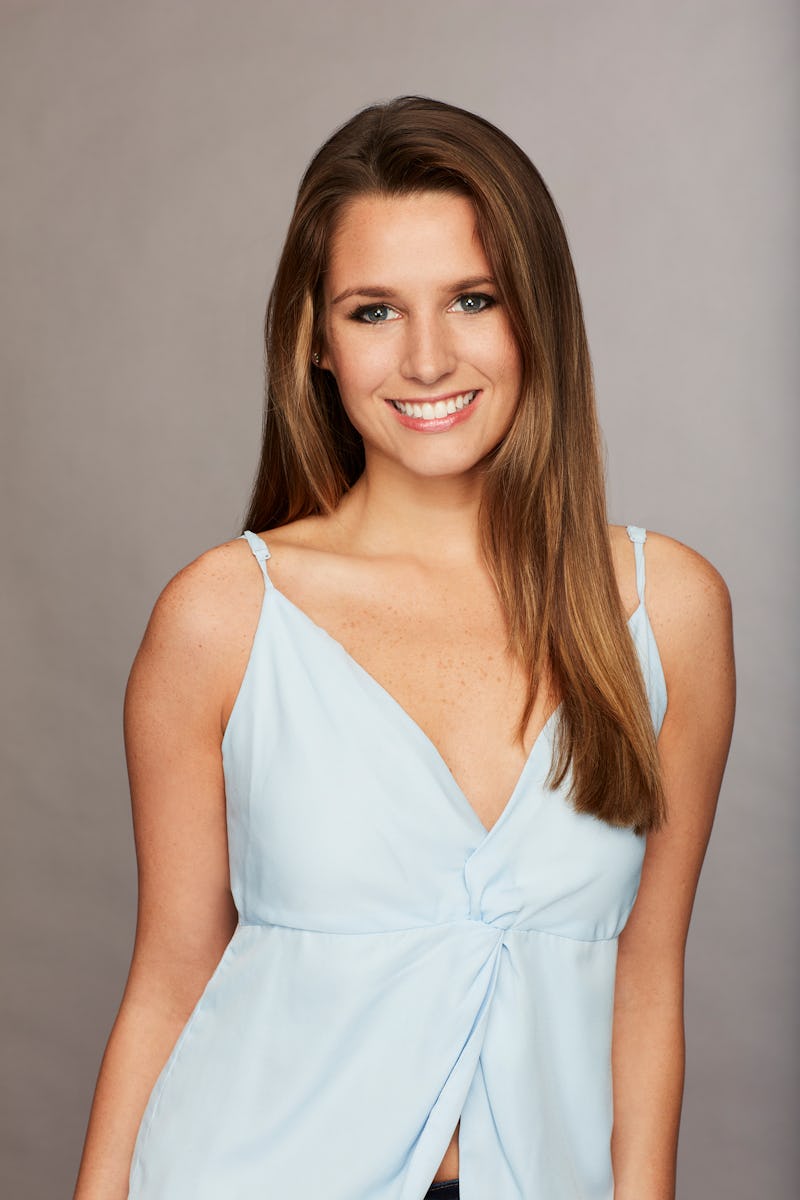 Craig Sjodin/ABC
What do a notoriously slow moving mammal from South America and Colton's season of The Bachelor have in common? Apparently Bachelor contestant Alex D., whose profession in listed as "sloth" on the ABC website. While the dating reality show is well-known for its inventive contestant biographies, this one is a head-scratcher. Does it mean that Alex moves slowly, that she's a sloth fan, that she's incredibly lazy, or perhaps even that she cosplays as a sloth?
Fortunately, reading more of her bio helps solve this animal-related mystery. "Alex talks fast, but tends to move slowly...verrrrrrrrrrry slowly," it reads. This isn't a straight answer, but it does imply that "sloth" is a descriptor and shouldn't be taken literally. That said, she does emerge from the limo dressed as a sloth, so take that as you will.
That said, it's clear that Alex has a real job — one that's completely unrelated to the cute, glacially slow tree-dweller. The Bachelor contestant is an account manager for an IT staffing agency, per her ABC bio, and lives in Boston. According to her LinkedIn, Alex studied hospitality and tourism at UMass Amherst. For more fun facts about Alex that have absolutely nothing to do with sloths, read on.