'We Hunt Together's Jackson Had A *Totally* Different Job Before Becoming An Actor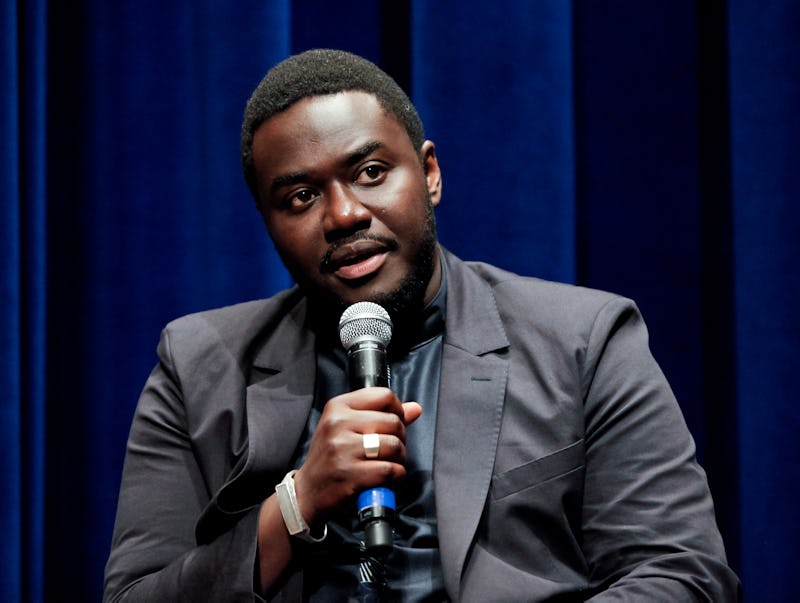 Tibrina Hobson/Getty Images Entertainment/Getty Images
At the centre of Alibi's We Hunt Together is a mismatched detective duo bound together by the hunt for two elusive killers. The crime-drama offers viewers a modern take on the classic cat-and-mouse story, and if you've watched Guerilla and Dark Money, you might recognise one of the show's leading characters. But who is Babou Ceesay, the actor who plays We Hunt Together's DI Jackson Mendy? Here's everything you need to know.
As Interview magazine reports, Ceesay was born in London but grew up in West Africa. He trained as an actor at The Oxford School of Drama and has bagged stage roles including The Overwhelming alongside Andrew Garfield. Ceesay's first major film role was back in 2006 as Billy in Severance, a comedy horror that also stars Danny Dyer.
Ceesay isn't just a one-trick pony, however. As SHOWTIME reports he studied microbiology at Imperial College London, and speaking to Interview magazine, the actor revealed that he once worked as an internal auditor at Deloitte.
Ceesay has also previously opened up about racism within the acting world, and during an interview with the Guardian, discussed how he believes the situation is improving slightly.
"It is a lot more interesting now because there is more 'blind casting' going on. In the beginning, there were only a couple of times per annum when I would be called for a part that was not necessarily black, but it has increased," he explained. "That might be partly because I am more experienced now, though. Agents, casting directors, and the big decision-makers in the industry seem to entertain the idea of experimenting."
In Alibi's newest crime-drama We Hunt Together, Ceesay plays the character of DI Jackson Mendy — one half of a dysfunctional detective pairing who must put aside their differences in order to outsmart two murderers on the run.
He is joined in the cast by Keeping Faith's Eve Myles, The Halcyon's Hermione Corfield, Baghdad Central star Dipo Ola, and more.
Speaking about his most recent portrayal, he revealed why his character drew him into the show's script.
"It was mainly the character of Jackson, who I play. I was just fascinated by how someone is able to maintain that level of positivity in the face of what's happening around them," the actor explained. "His way of dealing with it is to try to find a way to adapt to it. I thought that was fascinating."
We Hunt Together begins on Wednesday, May 27 at 10 p.m. on Alibi