Trump Jr. Could Be Brought Down By This Man's Unbelievable Testimony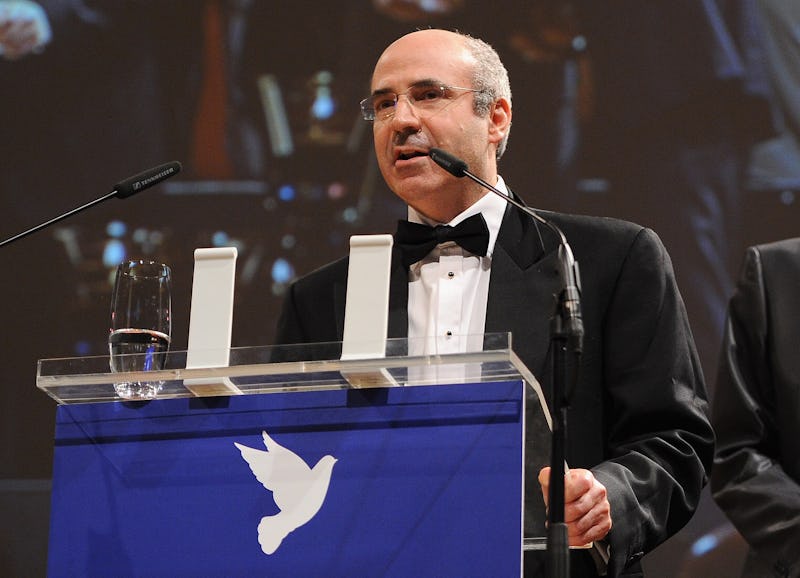 Pascal Le Segretain/Getty Images Entertainment/Getty Images
In the latest twist in the pretzel-shaped investigation into Russian meddling in the 2016 election, and the Trump campaign's involvement with it, American financier Bill Browder testified about Donald Trump Jr.'s meeting before the Senate on Thursday. Browder, an American hedge-fund manager who has worked to expose corruption in Russia by associates of Vladimir Putin, reportedly said Trump Jr.'s meeting was "absolutely" backed by the Kremlin, among other explosive details.
Browder was a Wall Street investor in the early '90s, and founder and CEO of Hermitage Capital Management, a hedge fund. Starting in 1996, Hermitage began investing heavily in Russian stocks in the wake of the collapse of the Soviet Union and the new growth of post-Soviet private industry.
Browder soon found himself confronting the corruption that has become a core facet of much of Russian government and business in the post-Soviet economy, eventually getting the attention of Russian President Putin. At the time, Putin reportedly used corruption to keep him and his friends in control of the Russian economy and political system.
In November 2005, Browder was stopped at Sheremetyevo Airport in Moscow, detained, and told he could not again enter the country. Several months later, a law firm he had worked with was raided by the Interior Ministry, which confiscated corporate documents of his investment funds. He hired a hot-shot Russian lawyer, Sergei Magnitsky, to investigate what had happened.
Magnitsky found that the corporate documents had been used to transfer ownership of Browder's funds to a Russian oligarch, and that $230 million in taxes paid by Browder's companies had been pocketed directly by the oligarchs who had stolen the documents. Magnitsky and Browder assumed that the Russian government would want to stop this blatant corruption, and Magnitsky testified about what he had learned to Russian investigators.
In 2008, Magnitsky was himself arrested on charges of corruption by the very investigators he'd testified to. He died in custody one year later, developing serious medical conditions due to his poor treatment in Russian prison, and was denied the treatment that would have saved his life.
Browder became an even more public critic of Putin and of Russian corruption after his friend died. He successfully lobbied Congress to pass the Sergei Magnitsky Rule of Law Accountability Act in December 2012. The Magnitsky Act imposed sanctions not on the Russian government or population, but directly on the oligarchs that surround Putin and were responsible for Magnitsky's death. It froze their assets abroad and essentially locked them out of the global financial system.
Putin responded by banning adoptions of Russian orphans by Americans. When you hear mention of Trump or his associates discussing "adoption," that is what they mean. According to Browder's testimony, the repeal of Magnitsky Act, which personally damages him and his associates, has been a concerted goal of the Russian government since its inception.
And according to Browder, Natalia Veselnitskaya and Rinat Akhmetshin, the two Russian lobbyists whom Trump Jr. met in June 2016, do not act independently of Putin. Somewhere down the line, Browder's testimony could open doors to other undisclosed information about that controversial meeting.