This 1997 Miss USA Answer Is Still So Good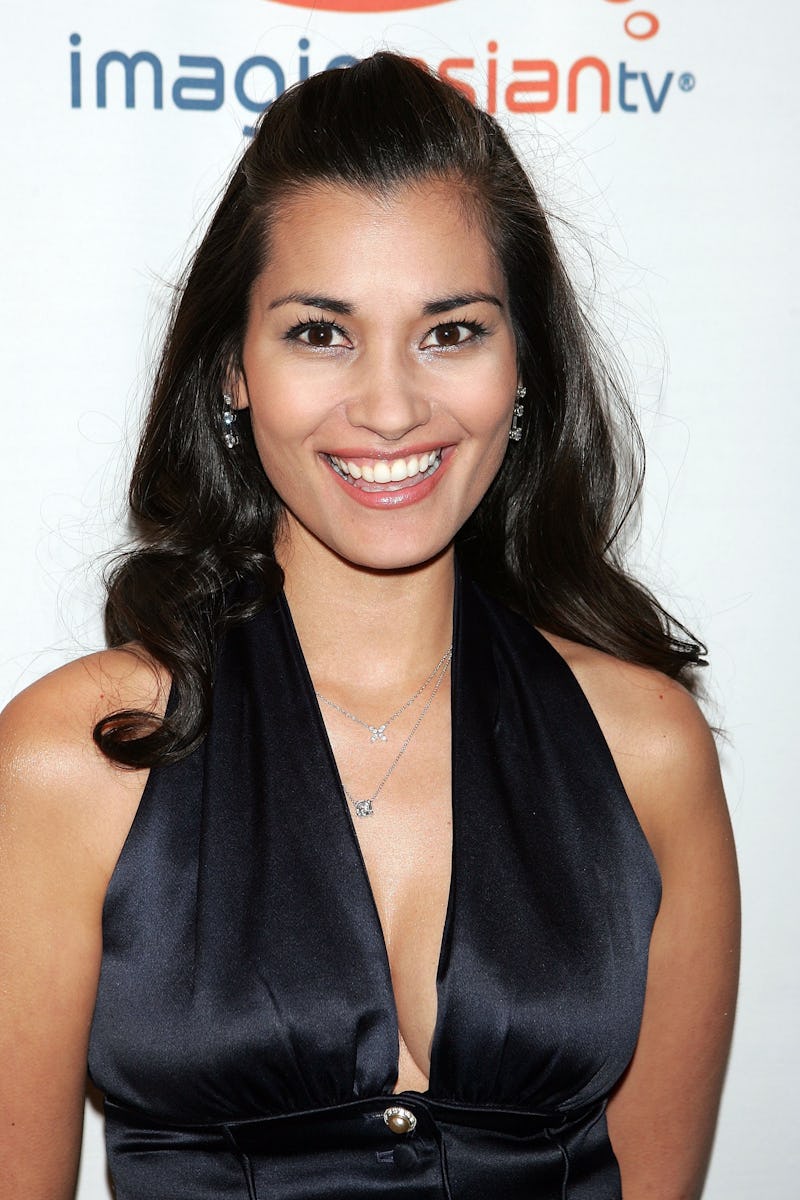 Scott Gries/Getty Images Entertainment/Getty Images
With 51 contestants gearing up to compete in Sunday's Miss USA pageant, fans may be taking a trip down memory lane, revisiting the memorable moments that have taken place throughout the history of the 65-year-old competition. Perhaps, one the most unforgettable statements would come from former Miss USA and 1997 Miss Universe winner, Brook Lee, when she perfectly offered up one of the best answers in pageant history. For the record, Lee became the first native Hawaiian to ever take home the Miss Universe crown, and she'll return to the Miss USA pageant this year, on the 20th anniversary of her win, as a preliminary judge.
Before getting to what makes Lee so memorable, there's a bit of backstory. You may recall that Lee's predecessor, Miss Universe 1996, Alicia Machado, came under public scrutiny for her weight by then-pageant owner and executive producer, Donald Trump and his organization, according to Huffington Post. (You can watch Trump discuss Machado's weight to reporters in this CNN video.) At the time, Machado sparked a conversation about whether pageant winners should have to maintain their same physical appearance to keep their crown. The now President Trump would even go as far as reportedly accompanying Machado to a gym while cameras rolled and reporters looked on, as he called out her weight gain in front of them, according to The New York Times.
In a 1997 CBS This Morning interview, Trump addressed the topic with Machado by his side. He explained, "She had a little problem during the middle where she gained a little weight." Machado wasn't here for Trump's apparent shade and responded, "I don't think so," quickly defending herself. She continued, "I am the most beautiful woman in the world, with 20 pounds or no pounds. I am the most beautiful woman in the world." (After this news resurfaced during the 2016 election, Trump attempted to discredit Machado in a series of tweets, referring to her as "disgusting" and a "con," according to Washington Post.)
With the entire country aware of Trump's criticism of Machado's appearance, Lee appeared to use the 1997 Miss USA pageant as a platform against these shameful tactics when she took the stage as a top-three contestant. Lee was met with boisterous applause as she answered a question about the circumstances surrounding the then-reigning Miss Universe, Machado.
Host George Hamilton asked, "Miss Universe has recently been the subject of a lot of press attention about her weight. If this happened to you, how would you handle it?" With out batting an eye, Lee offered an impeccable response:
"I would take a good hard look at myself and I'd look from the inside out and I'd know that I was the same girl that was crowned that day. So if I go up or go down — I get taller, I get shorter. My nose gets bigger... smaller. I'm still who I was when that crown was on my head and I'm a good representative no matter what."
Instead of focusing on the controversy, Lee flawlessly discussed the internal qualities that she believed warrant winning the coveted title — never once mentioning the topic of weight. This makes her a total champion in my book.
Some 20 years later, body-shaming unfortunately remains an issue in America. However, with the courage of women like Lee, the message is clear that body-shaming is not OK. Her statement has certainly helped to pave the way in the pageant world and beyond, and it'll be exciting to see her as part of Miss USA again this year.