'The Bachelorette's Bryce Is Already Causing Controversy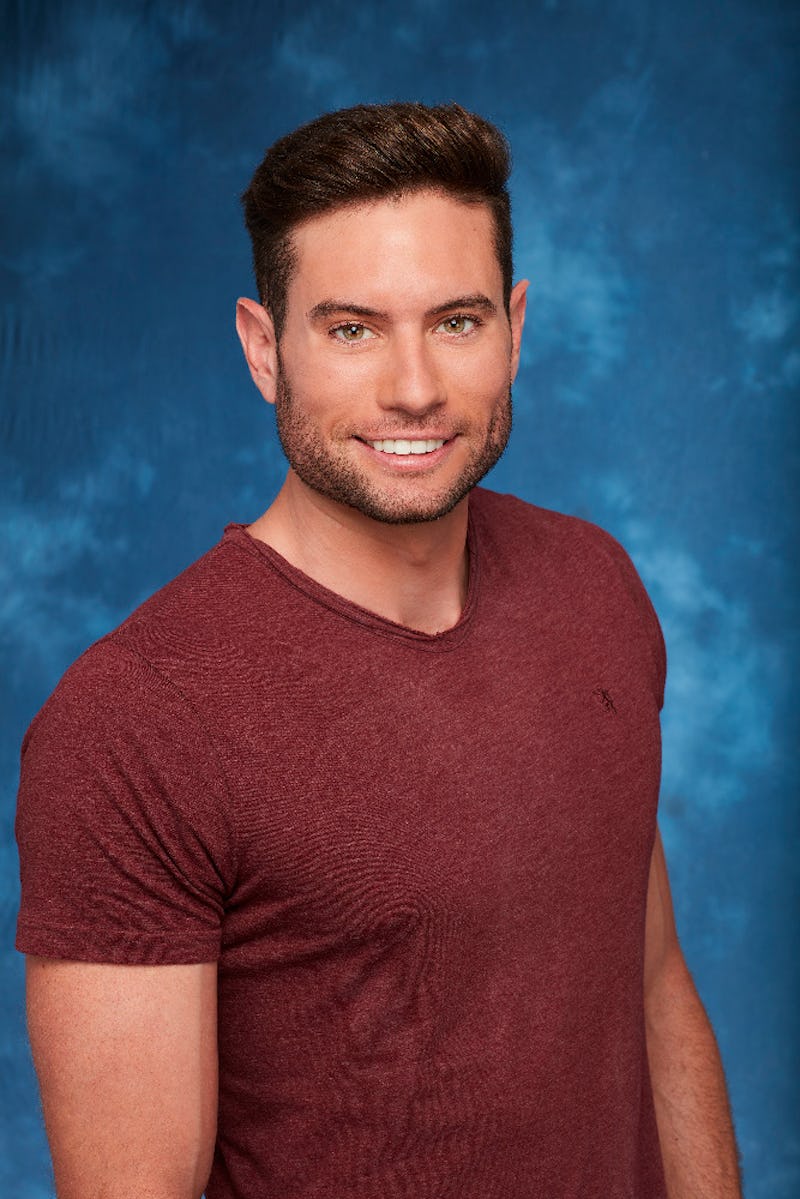 Craig Sjodin/ABC
A new season of The Bachelorette just wouldn't be the same without at least one of the contestants causing controversy before Season 13 even premieres. Enter The Bachelorette's Bryce Powers, who is facing some major heat (and, no, not because he's a firefighter) for what some are deeming a transphobic reply to a question as part of his biography posted on ABC's website.
The question and Bryce's answer has since been removed, but according to E! News, he was asked, "What's your biggest date fear?" To that, the 30-year-old vying for Rachel Lindsay's heart responded, "The chick is actually a dude."
Bryce has yet to comment, but ABC shared following statement with Bustle regarding the matter: Here is the response: This comment does not reflect the views of ABC, Warner Horizon or bachelorette Rachel Lindsay. We have removed it from ABC.com."
Many Bachelorette fans took to Twitter, where they reacted to Bryce's response. Overall, people are not happy with the contestant. As you can see below, transgender writer, actor, and activist, Jen Richards, wrote, "Dear Bryce, on behalf of trans women I can assure you: none of us want to date your bland preppy 1980's teen movie villain rhombus ass. xo." Another user reacted by tweeting, "lol that's funny my biggest date fear is finding out he was once a contestant on the bachelorette."
In addition to now being known for his comment, Bryce's bio also lists some other answers that are hard to ignore. According to him, the wildest thing he's ever done in the bedroom is that time he "caught a girl's hair on fire once while having sex." Oh, and if you wanted to know how Bryce is "as a lover," he says, "A fresh drink of water with a jolt of lightning."
It will be interesting to see how long Bryce lasts on The Bachelorette and whether or not he says anything else controversial.
He's not the only Season 13 contestant who's given a questionable response. In his ABC.com bio, Lucas, aka "Whaboom" man, said this after being asked about the one person he'd like to have lunch with and why: "Dead: Bruce Jenner, Alive: Caitlyn Jenner …. Would be a very interesting convo." Yeah...
It sure seems like Rachel's season of finding love won't be without a lot of cringing.