Get To Know Cameron Dallas' Assistant On His Show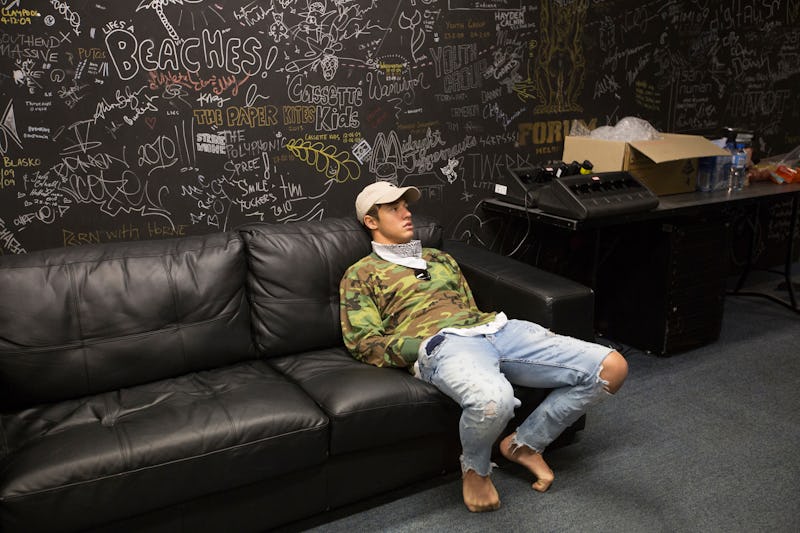 Vassi Dyulgerova/Netflix
Have you ever wanted to see exactly what goes on in the private lives of your favorite social media stars? Well, now's your chance to get a glimpse into the inner circle of Cameron Dallas, who rose to internet stardom for his Vine videos. He is one of the lucky few social media stars to take their success to other platforms, thanks to the Dec. 27 premiere of his Netflix reality series, Chasing Cameron. One person featured in the series is Dallas' assistant, Mackenzie Becker, who fans were likely relieved to see in that capacity on the show, since there were previously false rumors that she was his girlfriend. Chasing Cameron will show their professional relationship and friendship, but you should still know some background on Becker.
If you take a look at her Twitter, it is obvious that Becker is in the innermost part of Dallas' inner circle. They appear in each other's social media posts, she references his sister, Sierra, a lot, and it seems like Becker is simply an extension of the Dallas family at this point. If you want to know more about Dallas' assistant and friend, here are some other things to know about Becker.
She Is So Stylish
Seriously, someone give me an all-access pass to Mackenzie's closet.
She & Her Boyfriend Are Adorable
These two are relationship goals, for sure. I mean, look at them. Also, she obviously watches The Bachelor, so she is best friend material in my book.
Her Job Has Perks
She gets to hang wherever Dallas gets to hang. It can't be a bad workday when you get to go to Good Morning America in the morning and a Netflix series premiere at night.
She Does Halloween Right
I respect Becker's nostalgic Halloween choice, she clearly has a sense of humor and is pretty creative.
So just in case there was any lingering doubts, Becker and Dallas aren't a couple. She's happy in another relationship while maintaining a strong friendship with Dallas and, well, working for him.