Camila Cabello Keeps Her Relationship Pretty Private, But She's "Really, Really Happy"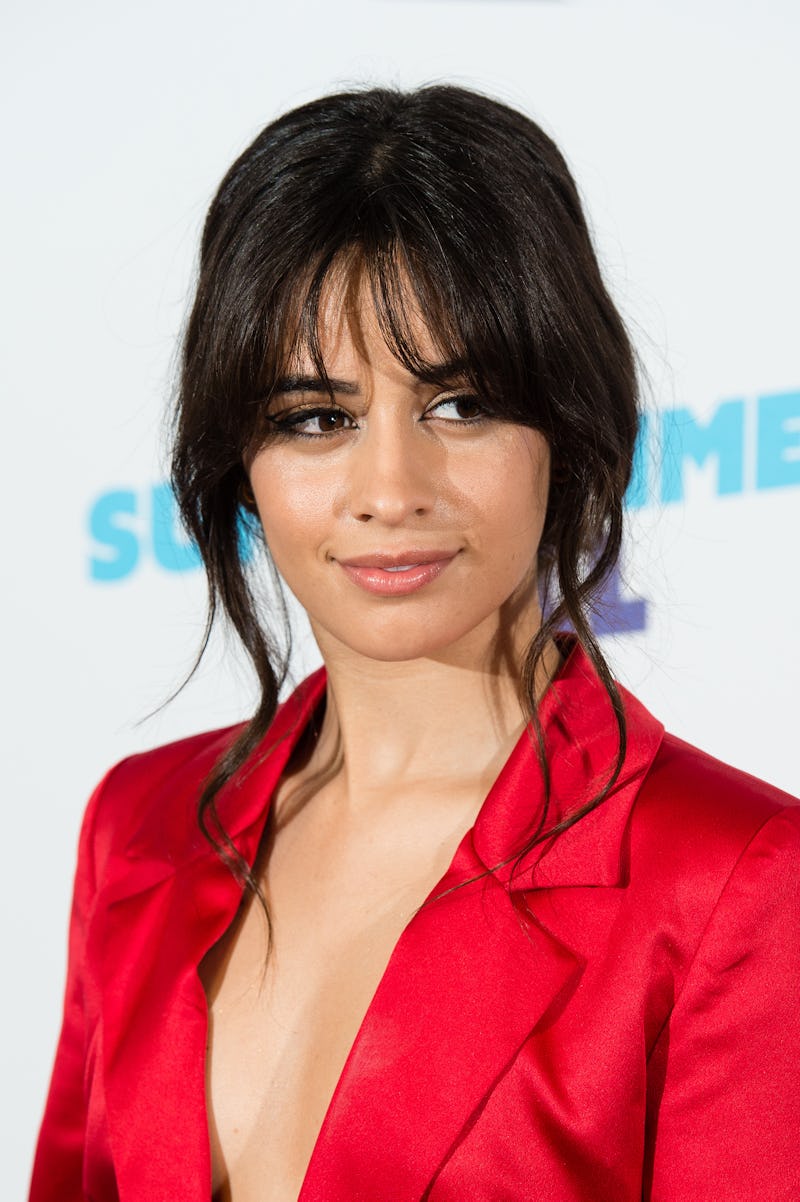 Jeff Spicer/Getty Images Entertainment/Getty Images
Seeing as though Camila Cabello is nominated for multiple VMAs this year, there's a good chance you'll see her sporting her red carpet best for the event. But will she take the red carpet solo or with her new man by her side? If you're wondering who Camila Cabello is dating, you'll want to listen up. Her rumored boyfriend may be right alongside her during the awards show. Then again, these two have a history of keeping things pretty private.
According to E! News, Cabello has reportedly been dating Matthew Hussey since February. If you're a daytime TV fan, you might be familiar with Hussey, who is a dating coach. He's made frequent appearances on the Today Show with Kathie Lee Gifford and Hoda Kotb. Other than his various television appearances, where he naturally offers up relationship and dating advice, he's also made a name for himself in the editorial sphere. The dating expert is the author of his own column for Cosmopolitan, where he's written articles such as "5 Ways to Get the Perfect Dating Profile Picture." Basically, Hussey has a lot of positive experience when it comes to the relationship side of things.
But how did these two meet? While it's a little unclear as to exactly how they met, an interview of Cabello's from January may shed some light on their bond.
During her interview on the Elvis Duran and the Morning Show radio program, the former Fifth Harmony singer actually mentioned her rumored beau by name. Host Elvis Duran asked at the end of the interview, "Where are you going next?" Cabello had her reply ready as she said,
"I have no idea, but I just want to stay with you guys today and talk about life. Hey, by the way, is Matthew Hussey still [here]? I love him. He's great. He gives good advice."
FYI, Hussey also hosts a radio show through iHeartRadio, the same producer of Duran's show. So it was likely that she asked because she wanted to pop in and say hi to the dating expert, as his studio is presumably in the same building.
Both Cabello and Hussey have kept pretty mum when it comes to discussing their actual relationship. However, the "Havana" singer did mention a significant other during an interview on The Dan Wootton Podcast in March. During the interview (obtained via E! News), the singer was asked whether she was happy and in love. And she had the most amazing response: "I am really, really happy… I feel like I've never been happier in my life."
She continued to explain that she does want to keep aspects of her love life private, especially since she feels as though she's sacrificed some of her privacy already due to fame. She said, "I feel like, for my sanity and for the sanity of the people I care about, you gotta keep some things sacred... But yeah, to answer your question, I'm really happy."
Cabello and Hussey have yet to make their red carpet debut together after the reports about their relationship. Could that milestone moment come during the VMAs? Fans will just have to wait and see.