You Probably Already Follow This 'Made In Mexico' Star On Instagram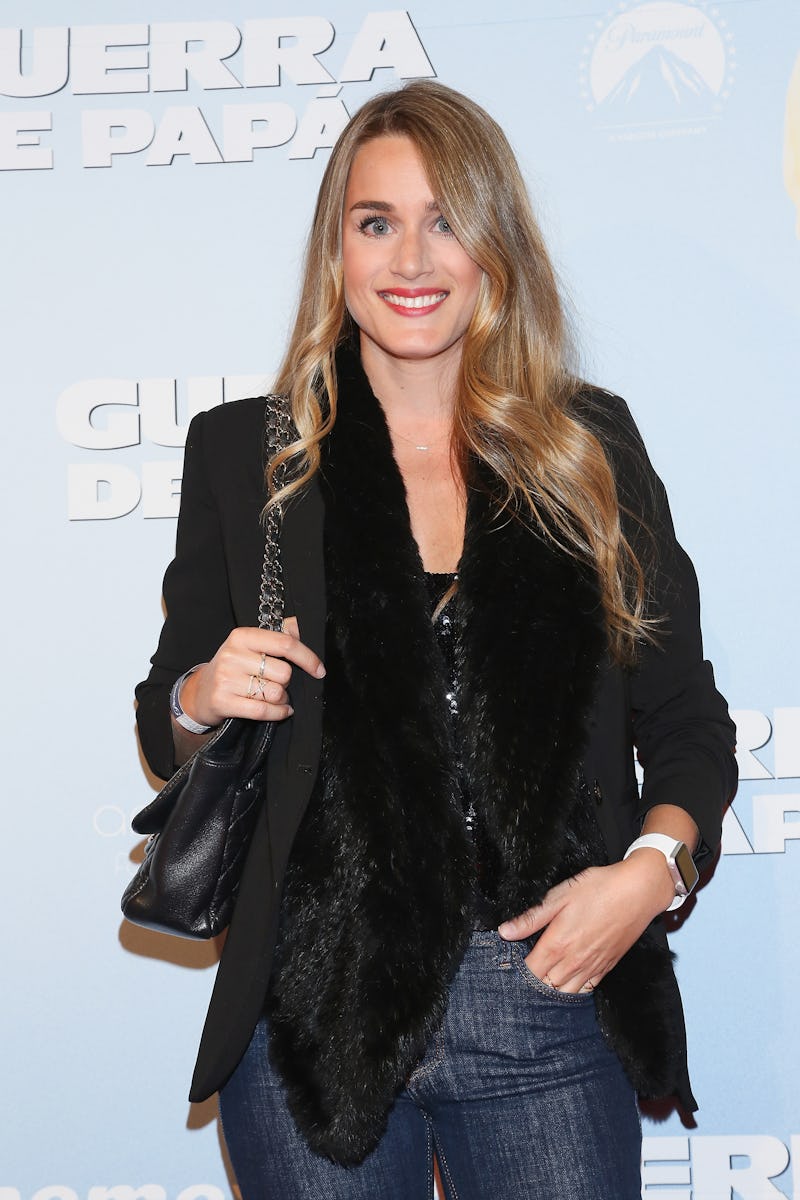 Victor Chavez/Getty Images Entertainment/Getty Images
Netflix's latest reality series Made In Mexico is more than meets the eye. The series follows a collection of people the official Netflix description of the show calls "Mexico City socialites" who like "opulent lives," but shows how the American culture seen in U.S. reality television stretches beyond the border to Mexico City. Chantal Trujillo, who is part of Made In Mexico's main cast, was born in California, lives in Mexico, and seems to be making an attempt to live out what viewers may recognize as the 21st Century version of the American Dream — which is to say, she's a social media influencer.
Made In Mexico isn't Chantal Trujillo's first foray into reality television. Trujillo was involved with the E! Network show House of DVF with fashion icon Diane von Furstenberg. Like House of DVF before it, Made In Mexico seems to be a step on the road toward Trujillo's dream of being an influential fashion figure, if her personal blog is any indication. ChantalTru.com features Chantal's takes on fashion, beauty, lifestyle, and travel, promising to "exhibit a 'lifestyle of luxury' that is accessible to her readers – inspiring her readers to become clients of the products she recommends in a very organic way throughout all of her platforms." Her Instagram feed shows her living that "lifestyle of luxury" to the fullest, sporting Tommy Hillfinger brand watches or enjoying a refreshing Stella Artois with Matt Damon, broadcasting to her 105,000 followers — and that number is sure to skyrocket following the premiere of Made In Mexico.
Trujillo's recent years have been partially spent traveling to locations like Italy, Cabo San Lucas, Los Angelas, and the SHA Wellness Center in Spain which, according to Trujillo's blog, offers a "a 360 view of your life." When she's not chronicling her overseas journeys, she's writing about her experiences at local Mexico City spots like Flora Caffe in Santa Fe, which has "the most adorable pastries, cookies & fresh flowers in town." While she documents her travels throughout the world through her blog and Instagram, her most popular posts — both on her personal website and her Instagram — are almost all dedicated to the art of fashion.
The top "trending post" on ChantalTru.com the day of Made In Mexico's premier is titled The Blazer 2 Ways, which offers exactly what the title suggests. Trujillo suggests rocking a blazer with a crop top for people who want to "give the look some cover but also keep on trend." For the crop top-averse, however, Trujillo suggests using a blazer as a dress, suggesting it "gives that sexy yet sophisticated feel for a night on the town." Being an influencer in the 21st century is far from easy, and involves spinning a variety of different plates, but between her lifestyle brand and a major role on a reality series on one of the world's largest distributors of television, it looks like Chantal Trujillo could be on her way towards becoming worldwide reality television royalty.