Tom Hardy's Father Is A Man Of Many Talents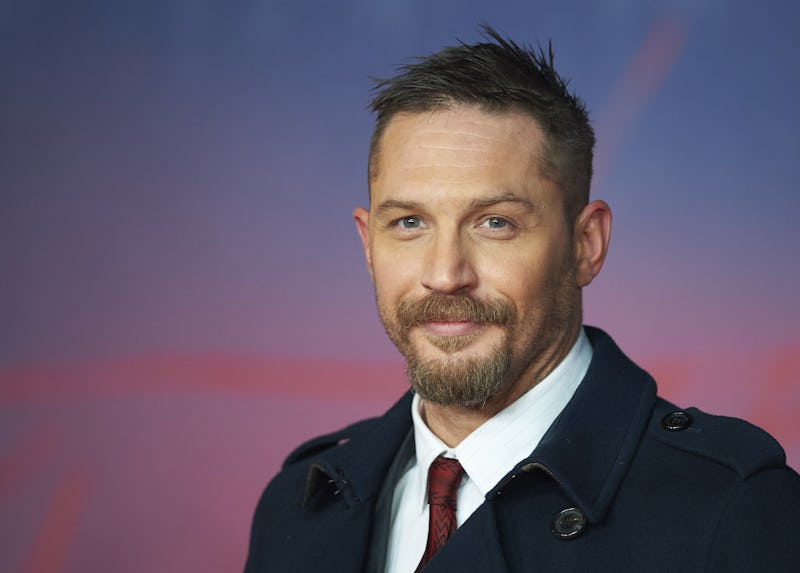 NIKLAS HALLE'N/AFP/Getty Images
Tom Hardy's second major foray into television drama, Taboo, will not only see the actor taking the lead role, but also adding a few new feathers to his cap and a new collaborator by his side — his dad. So, who is Chips Hardy, the father to one of the most talented actors working today? Hardy will soon be well-known for his work on Taboo as a co-writer and co-producer. Interestingly, Hardy is, like his son Tom, a man of many talents: His primary career was in advertising before he dove into writing novels and comedy. His previous writing credits include the TV shows Helping Henry, About Face, and Dave Allen. Taboo is definitely going to be Hardy's breakout and subsequent calling card.
Taboo may also signal a second and more vibrant career for the elder Hardy. The way Tom tells it, working with his dad was an absolute blast. In a recent interview with The Hollywood Reporter, Tom revealed how he came to working with Hardy and creating Taboo. He explained,
"I went to him and I said, 'Dad, I have this idea. I'd really like to play this character who does this.' I pitched him the world and the tone and the character, and he was like, 'Thanks, son, can you get out of my office? I'm working on a book."'(Laughs.) I was like, 'OK, just so you know, that's something I would really like to do.' And I left it at that."
He elaborated a bit further. "I kicked it around a bit with some other people, and then it died a natural death," Tom continued. "Then about eight months later, he came through with a treatment. He'd been quietly chipping away on it, and his treatment was awesome." It sounds like a dream team: Thanks to the work of the Hardy men, Taboo is set to be one of 2017's most exciting shows.
Hardy remains relatively mysterious, although it's easy to hope that he'll become more of a public figure thanks to the success of Taboo and his son. While Tom eschews the spotlight most of the time, he is the only connection we have to details about Hardy. Even then, the only information Tom lets slip about his dad is in relation to the show. Oh, the intrigue.
One thing is for certain: There's no shortage of talent in the Hardy family. Luckily for us, we get to experience that creative genius with Taboo.