Get To Know Clean Bandit Before The Teen Choice Awards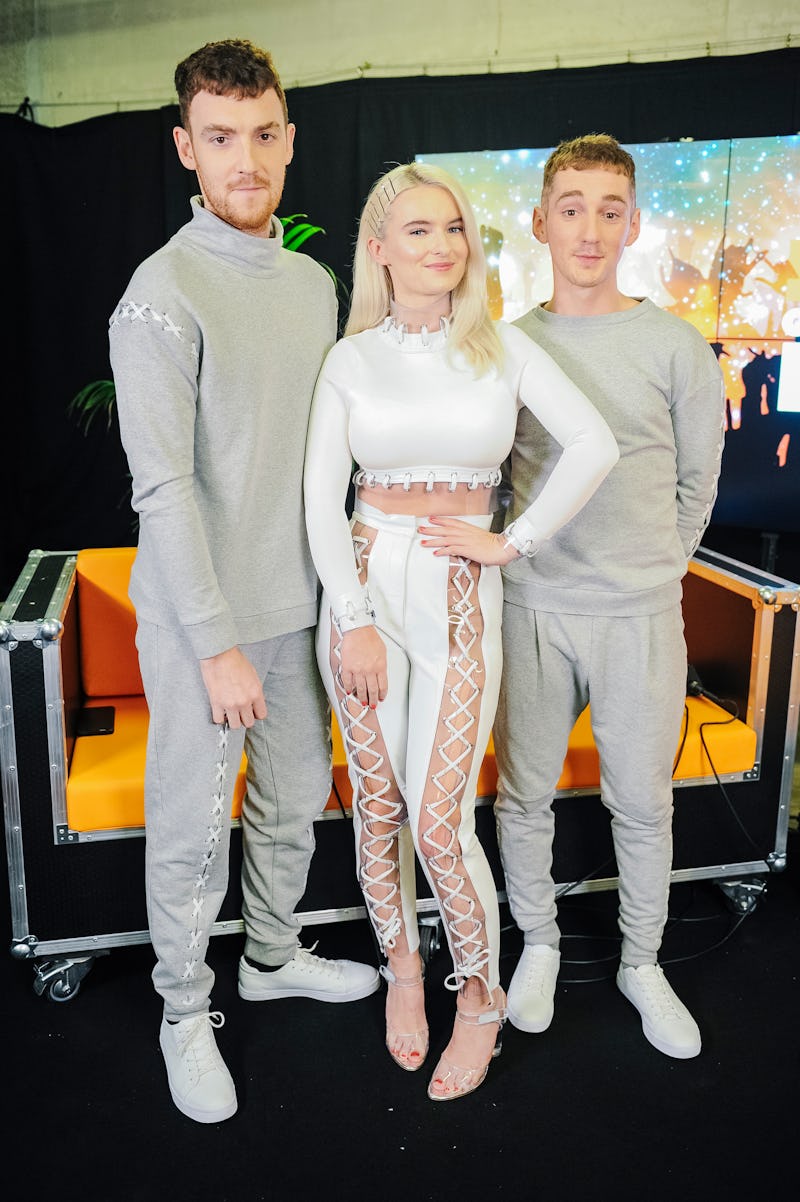 Shirlaine Forrest/Getty Images Entertainment/Getty Images
The 2017 Teen Choice Awards air on FOX this coming Sunday, Aug. 13, and the show will feature a long list of celebrity presenters and performers. There will be familiar faces like Chris Pratt, Lucy Hale, and Louis Tomlinson, and a few less familiar faces, like Clean Bandit. Although the band is scheduled to take stage for a performance at the Teen Choice Awards, most viewers might not necessarily know who Clean Bandit is just by their name. But if you listen to the radio often then you've probably heard their popular song "Rockabye" featuring Sean Paul and British singer Anne-Marie.
Clean Bandit is a Grammy Award-winning trio from the UK comprised of Grace Chatto and brothers Jack and Luke Patterson. Chatto plays the strings, while the Patterson brothers play bass and saxophone (Jack) and drums (Luke). Their debut album, New Eyes, dropped in the UK back in 2012, but the group rose to mainstream worldwide popularity when their fourth single, "Rather Be", went to number one on the iTunes chart in 25 countries in 2014.
According to The Sun, the group first got together in 2008 when they were undergraduate students at the University of Cambridge in England. Originally Clean Bandit also had a violinist named Neil Amin-Smith, but he left the band in 2016.
Their song "Rockabye" is nominated for choice electronic/dance song at the 2017 Teen Choice Awards. The single was released in October 2016, and went to number two on the U.S. Billboard's Hot Dance/Electronic Songs chart.
The group will be performing "Rockabye" as well as their new single "Symphony" (featuring vocalist Zara Larsson) at the Teen Choice Awards this Sunday. According to the official announcement, the group will be backed up by Santa Monica High School's Samohi Orchestra students, so the performance definitely has the potential to be a highlight of the show.
If you really want to familiarize yourself with Clean Bandit then head over to their official YouTube channel. In addition to their epic music videos the band has also shared a handful of behind the scenes videos, and a documentary of their U.S. tour.