This Australian 'Bachelor: Winter Games' Contestant Has Sooo Many Random Jobs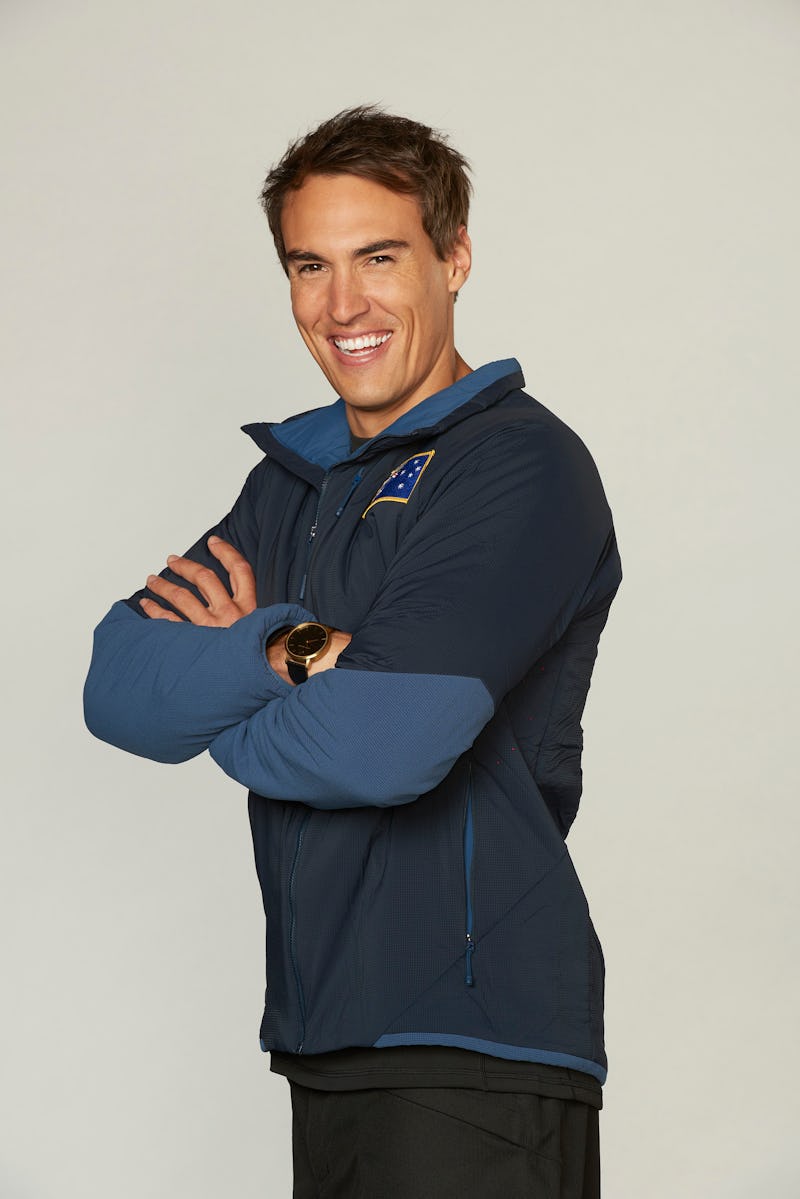 ABC
Now that the cast for The Bachelor: Winter Games has been announced, everyone wants to know more about the contestants from the international Bachelor franchises. One guy on the list of Winter Games contestants is Courtney Dober. He competed on the Australian version of The Bachelorette tried to find love with a woman named (get this) Georgia Love.
Courtney was a cast member on Season 2 of The Bachelorette Australia, which aired in 2016. He actually went pretty far on that "journey," coming in fourth place on the season. It's a little bit unclear what to expect from Courtney because the show doesn't air in the United States, but it sounds like his time on the show was pretty polarizing.
An interview Courtney did with PopSugar Australia, starts out with this sentiment about his time on The Bachelorette Australia:
Throughout the second season of The Bachelorette, one man confused us more than any other: Courtney Dober. He's beautiful to look at and seems like a really nice guy — but man, he sent Georgia some incredibly mixed messages.
That makes it easy to assume that he sent the viewers some mixed messages, as well. And it also gives hope that Courtney will be entertaining to watch on Winter Games. In his interview he talked about his relationship with Georgia, and it sounded like he had a good reason for those mixed messages — the show might not have been the right place for him to find love.
"It sort of got to the point where Georgia needed — and this is completely understandable — she needed people to be 100 percent certain of whether or not they could fall in love with her by the end of the show," he said. "And I was always very honest and I stayed true to myself ... I was there to build an honest and real relationship with someone and I told her that I was very, very much in like with her."
But there is a lot more to Courtney than his initial appearance on The Bachelorette Australia. Just like his American contemporaries, he, too, has landed some gigs in radio and television. And he is using his public platform to do a lot of good in the world.
He Got The First Impression Rose
Just like the American version of The Bachelorette, there is a first impression rose in Australia, but this version comes with privileges. Courtney got Georgia's first impression rose, which the Daily Telegraph describes as "a golden date card allowing him to control her dates for one week." Now that sounds interesting. That's a twist that would be pretty interesting on the U.S. version.
He Created A System To Help Children With Medical Conditions
Courtney and his brother Jarrad Dober created a company called Cleverdux. The mission of Cleverdux is to "ensure that no parent ever has to experience the preventable hospitalization or death of their child due to asthma, allergies, anaphylaxis, epilepsy or diabetes." The company sells bracelets to employ the "see & save" system to allow teachers to know which medical conditions students have.
He Patented A Cardboard Chair
Courtney created a patented product called The Cardboard Chair, which is exactly what the name suggests: a cardboard chair. The company website says the product "is sure to grab attention with it's Eco-friendly appearance and innovative design." The aim was to get the product used at outdoor events like festivals and concerts.
He Has His Own Production Company
In the "About Me" section of Courtney's personal website, he shares, "I've stumbled upon the media industry and started my own production company Galactic Media, now in partnership with Creative Content Media - We make cool videos and create original TV concepts."
He Works As A Television Host
The Daily Telegraph reports that, according to his management, Courtney also has a hosting career and has hosted segments for travel shows and Fashion Week Australia.
He Has A Show On Disney Australia
The reality star has his own show on Disney Australia called Kim & Courtney's Theory of Awesomeness, which is a science show for kids.
It sounds like Courtney has a lot to bring to the table when it comes to The Bachelor Winter Games. Will he be a character that the fans love? Only time will tell, but there is definitely a lot of potential here.