Cynthia Erivo Is A Rising Music Star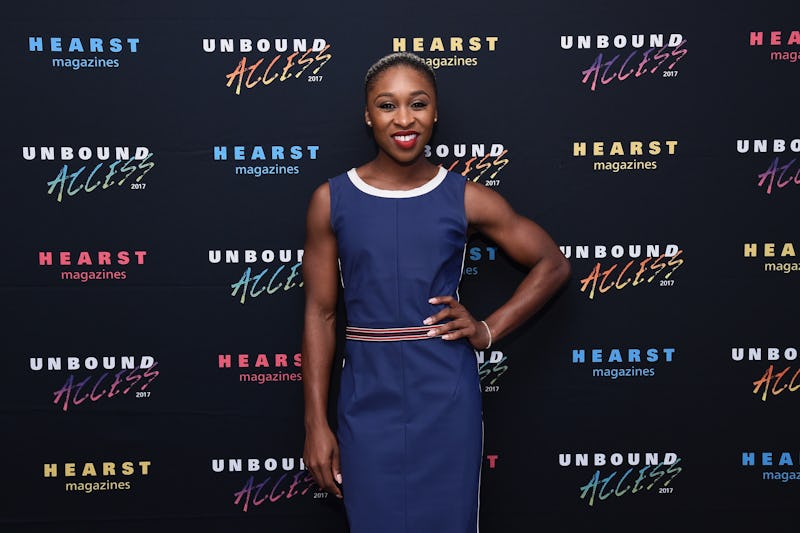 Ilya S. Savenok/Getty Images Entertainment/Getty Images
The Grammy Awards may be dominated by aging rock stars and flash-in-the-pan Best New Artist nominees (I'm a cynic at heart — what can I say?), but I will admit that the performances are usually amazing. Performers whom I usually would not get to see live commonly take the stage at the Grammy Awards, and at the 2017 Grammy Awards, Cynthia Erivo, gets to sing her lungs out with John Legend for the In Memoriam segment of the show.
You may recognize Erivo first and foremost from Broadway, if you're into that sort of thing. In a Tony Awards year dominated by Hamilton (I mean, duh), Erivo was a non-Hamilton musical player winner in 2016 — she took home the Tony for Best Leading Actress in a Musical for The Color Purple, in which she played Miss Celie. The point is that Erivo was so good in her role as Celie that even Hamilton couldn't stop her from taking home her much-deserved Tony Award. Erivo is that amazing. According to BroadwayWorld.com, the 30-year-old London-born actress also appeared in an Off-Broadway production of Poins/The Earl of Douglas in 2015 and starred in I Can't Sing: The X-Factor Musical on London's West End in 2014. I mean, girl can sing. Check out her Tony Awards performance.
Did you see the movie The Last Five Years and say, "Hey, this film would be much better on stage as the musical it was originally shown as?" It's true, because listen to Erivo sing "Still Hurting," the musical's opening number.
Erivo's not stuck to the stage, though — she's starred on the British television Chewing Gum, and it was just announced that she'll helm an upcoming Harriet Tubman biopic as Harriet Tubman and star alongside Viola Davis and Elizabeth Debicki in Widows, a new heist thriller from director Steve McQueen. A Tony, singing with John Legend, and two huge movies coming up? Yeah, I think that Erivo is having a good couple of years.
Her personal life also sounds great, at least to me. She's been dating fellow Broadway performer Dean John-Wilson for a few years. John-Wilson stars as Aladdin in the musical of the same name, so Erivo is literally dating Disney's most handsome cartoon. Shining, shimmering, splendid.
Having Erivo perform with Legend at the 2017 Grammy Awards was a smart choice. Erivo is well-known to a theater head like myself, but a voice and presence like that needs a much bigger stage, and the Grammys are just the place to get her the attention she deserves. The Color Purple is also nominated for Best Musical Theater Album (up against Waitress, Kinky Boots, Fiddler On The Roof, and Bright Star), so she could even walk home with a trophy after the Grammy Awards. EGOT, here she comes.