Dani Dyer's Famous Ex Has The Weirdest Connection To Her Dad Danny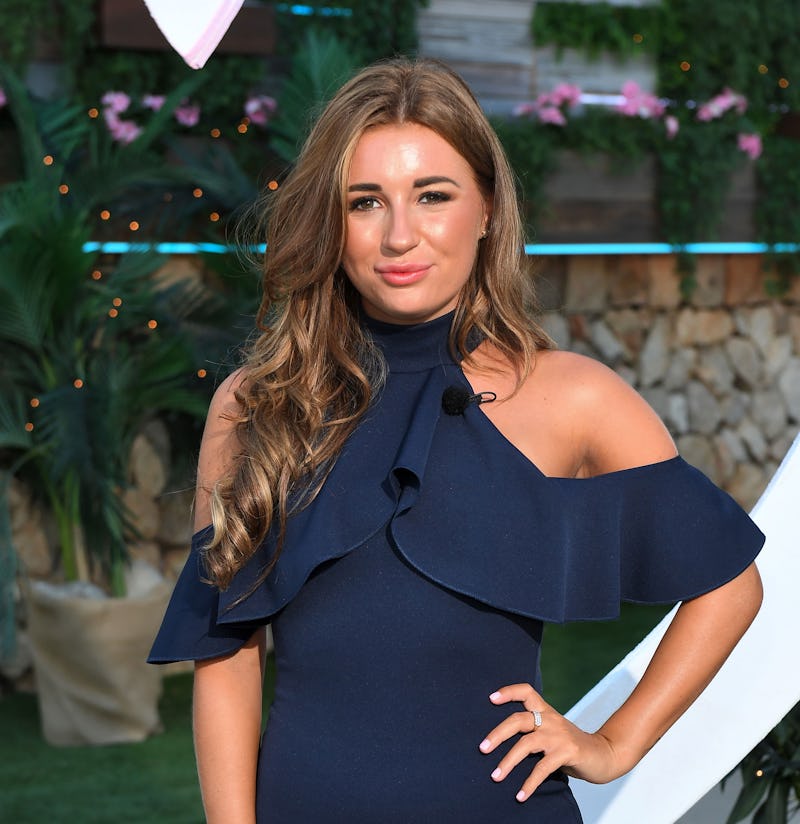 James Gourley/ITV/Shutterstock
Dani Dyer has had a bit of a cray summer. She walked into the Love Island villa as single as they come. Now, she's got a boyfriend in the form of Jack Fincham, they're moving in together and are even planning to get married next year. However, just a few weeks ago, Dani was visibly struggling with her experiences in past relationships. "I've been cheated on, lied to — I've had it all," she said on the show. So, who is Dani Dyer's ex?
Prior to meeting her real-life Prince Charming Jack, Dani dated Sam Strike and Lui Sorenti. Who are they I hear you ask?
You may recognise Strike as he actually used to play the on-screen son of Dani's dad Danny Dyer in EastEnders. Yep, he used to play the role of Johnny Carter between 2013 and 2014. Dani had a long-term relationship with Strike after they were introduced by her father in 2015. The pair both featured in the 2017 Brit flickBonded By Blood 2 as well, but the relationship didn't work out. However, they are still on good terms, according to The Sun.
"Sam and Dani are really good friends and she runs everything past him," a source told the paper. "Dani and Sam have a special bond and even after things didn't work out when they were dating, they speak weekly."
Another ex is Essex native and recruitment consultant Sorenti, who Dani dated for three years from when she was 17, according to The Sun. During her time on the show, Dani opened up about being cheated on, leading some to speculate that Sorenti was the former boyfriend that broke her heart. However, he came forward to deny any cheating claims, reports the Mirror. "We were really loving," he told the paper. "I thought we loved each other. I've never laid eyes on another woman in my life when I was with her."
Dani has chosen not to address her dating past since leaving the show and is focussing instead on the positives of her wonderful relationship with Jack and their future together. Since leaving the villa, they have met each other's families and friends, with Jack taking to Instagram to show that Dani is already a firm favourite with his mates.
The adorable couple also shared that they plan to move in with each other during the summer, having become totally inseparable during the show. Their plan is to find a nice place and just flipping enjoy themselves and some alone time. "We're going to enjoy summer, enjoy each other, because then we'll have to start looking for settees and that," Dani told The Sun.
Oh, and can you hear that sound? Yep, it might well be wedding bells. Jack said told the paper that he is super keen to put a ring on it, hoping to get the ball rolling next year. He said: "We're getting married next year, 100 percent. Like my mum said to me so many times, 'When you know about someone, you just know.' And now I know what she's talking about. I just know that's what we want to do."
Ooh should we buy a hat? I reckon it is a good plan.