Judge Derrick Watson Blocked Trump's Travel Ban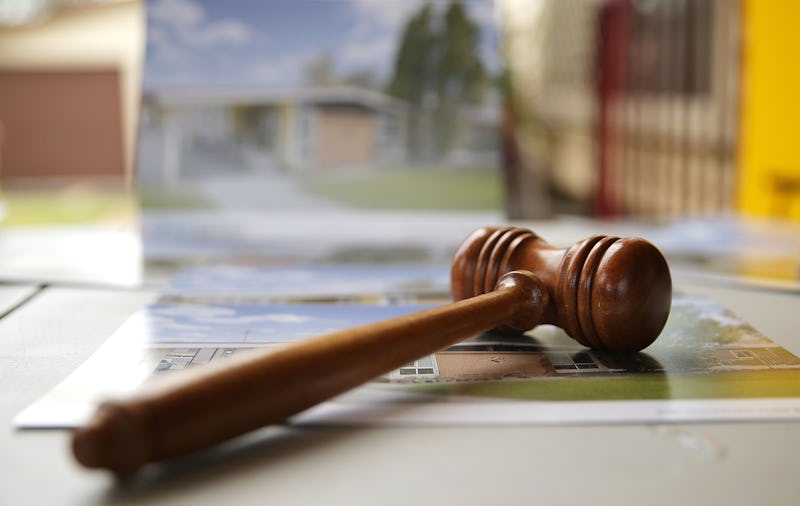 Mark Metcalfe/Getty Images News/Getty Images
President Donald Trump's revised travel ban was blocked Wednesday afternoon by a district court judge's ruling. But who is Derrick Kahala Watson, the Hawaii judge behind the ruling? Watson issued an order granting a temporary restraining order on the ban, effectively keeping the executive order from going into effect on Thursday.
The New York Times reports that, despite claims from the Trump administration's lawyers that the revised order could not be seen as a "religious test for travelers," Watson "appeared skeptical of the government's claim that past comments by Mr. Trump and his allies had no bearing on the case."
"Are you saying we close our eyes to the sequence of statements before this?" Judge Watson said during the hearings prior to his ruling, where he also stated that he believed the context of the Administration's rhetoric was impossible to ignore. Per his statement:
"Because a reasonable, objective observer – enlightened by specific historical context, contemporaneous public statements, and specific sequence of events leading to its issuance – would conclude that the Executive Order was issued with a purpose to disfavor a particular religion, in spite of its stated, religiously-neutral purpose, the Court finds that Plaintiffs… are likely to succeed on the merits of their Establishment Clause claim."
Watson was first nominated to a district court seat in Honolulu by President Barack Obama in 2012, making him the only person of native Hawaiian descent serving as an Article III judge at the time and only the fourth in American history, according to a release from the Congressional Asian Pacific Americans Caucus (CAPAC) celebrating his confirmation. Prior to his nomination and confirmation, Watson worked as assistant U.S. attorney and chief of the civil division for the District of Hawaii. Born and raised in Hawaii, Watson graduated from Kamehameha Schools in 1984, and later graduated from Harvard University and Harvard Law School.
In an interview with Hawaiilitigation.com, a litigation blog, Watson revealed himself as a bit of a stickler for rules, courtroom courtesy, and, most of all, brevity — the latter of which still rang true earlier in this case, when Watson urged the Trump Administration and State's lawyers to make sure their briefs were 12,000 words long or less.
Ultimately, it's doubtful that this is the last you'll hear of Watson's ruling or this revised travel ban. And knowing President Trump's flair for "see you in court" promises, it's likely the White House will seek an appeal.