If You Think 'The Bisexual' Actress Desiree Akhavan Looks Familiar, This Is Why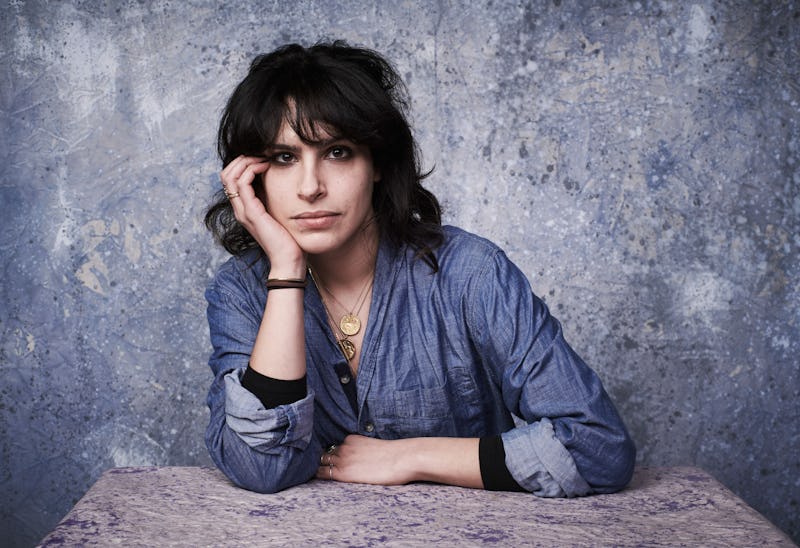 Michael Buckner/Deadline/Shutterstock
Gender equality is fighting back and women are getting more chances to stretch their comedy muscles and show viewers what they've got. New female made comedy The Bisexual is nothing short of female comedic and creative prowess in all its glory. But who is Desiree Akhavan, the star and creator of this exciting new show?
Well, Akhavan has already had a pretty impressive career thus far. In fact, you might recognise her as Chandra, Hannah Horvath's classmate in Lena Dunham's hit show Girls. But the talented writer/actor/director has been busy creating her own lit content for quite some time.
Akvahan is in no way new to creating excellent entertainment, and you might well be familiar with some of her very recent work, having released not one but two films; Appropriate Behaviour in 2014, and her more recent movie The Miseducation Of Cameron Post in 2018, which tackled the difficult but very real topic of gay conversion therapy with a religious focus. The film was so good that it won the prestigious Grand Jury Prize at the world famous Sundance Film Festival.
Written and directed by Akhavan, The Miseducation Of Cameron Post, which stars Chloe Grace Moretz, tells the story of a teenage girl who is sent away to a bizarre religious camp that is supposed to rid you of your sinful invert thoughts and actions. Absolutely bonkers, right? But sadly, very much based on actual camps that have existed and real talk, still do exist. The story, based on the novel of the same name by Emily Danforth, tells the tale of what way too many queer children raised in religion are told; you are wrong, but we can fix you.
Pulling real, true, raw emotions, tinged with a sense of humour, Akvahan speaks to everyone, not just queers. Her most recent foray into TV dramedy looks set to be both real and hilarious. The Bisexual tells the story of New Yorker Leila who is having an identity crisis after splitting from her partner of ten years. Her and her girlfriend Sadie, played by the legendary British actress Maxine Peake, were an "It couple" and ending that relationship means an enormous change of lifestyle for Leila, both with her social life and her sex life.
Coming out as bisexual, dating men, hanging out with far more heterosexuals than she is used to, and living with perfect-stranger flatmates means everything is upside down and all over the place as she navigates her new found existence. This show takes a peak (a Maxine Peake) at the unfair stigma around bisexuality within both the heterosexual and queer community.
Speaking to Miranda Sawyer of the Guardian about her own sexuality, Akhavan explained the complex feelings she had about coming out as bisexual, and the tight-rope-walk that sadly sees bisexual people unfairly dismissed.
"I hated coming out as bisexual. I came out as that from the get-go, but that word always felt uncomfortable. Bisexual sounds gauche and tacky… Disingenuous. Whereas there's only pride when I say lesbian, there's only coolness to say queer. Bisexual didn't feel like it represented me and I wanted to know why, when technically it very much represents who I am."
Akvahan's terribly witty tale of female sexuality will not only bring the LOLs but take a very important look at bisexuality from the angle of a woman who previously identified as a lesbian, but who's curiosity leads to her being interested in the opposite sex. As Akhavan put it herself: "The elevator pitch was always: 'What if a lesbian did the worst thing in the world a lesbian could do, and became interested in men?'" Tune in to Channel 4 on Wednesday at 10 p.m. to see how the drama unfolds.