Get To Know Diggy From 'The Bachelorette'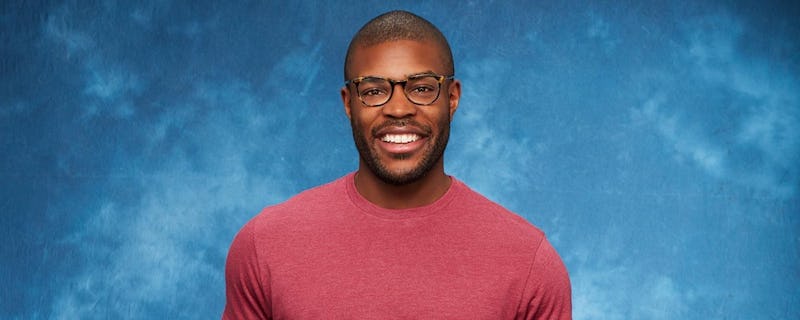 ABC
Season 13 of The Bachelorette is about Rachel Lindsay's journey to love. And, since she was a fan favorite, I'm not at all surprised that she has a whopping 31 men vying to take that journey with her. One of these Bachelorette contestants is Kenneth aka Diggy, and you'll want to get to know him.
So far, 31-year-old Diggy has figured out that first impressions are best way to get into Rachel's (and the viewers') good graces. Based on his social media and ABC bio, Diggy seems to take "honesty is the best policy" to an entirely new level. When asked about his most embarrassing moment, Diggy responded with, "When I was stranded on a toilet for hours in 5th grade." There's a story there.
The bio continues with another strange tale. When asked about a "fun one night stand story," Diggy said, "I spent all day with this girl and she ended up coming home with me and we had sex. She then received a text saying her brother was missing, so I played asleep so I didn't have to help!" Well... OK.
If those stories have you wanting to know more about Diggy, you can read more below.