Drake's Dad Is Basically An Instagram Celeb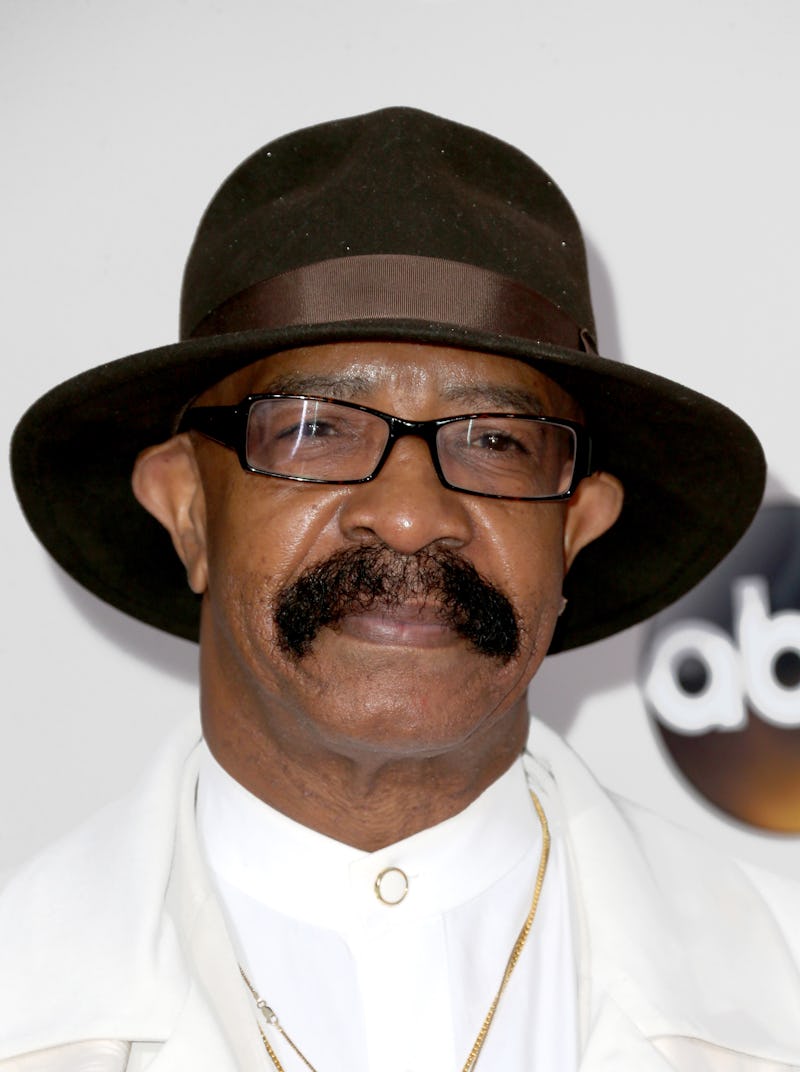 Frederick M. Brown/Getty Images Entertainment/Getty Images
If you're a real Drake fan, you know that he's super close to his parents. Drizzy is a real mama's boy, but that doesn't mean he's not tight with his dad, too. And if you really are a fan of the 6 God, you surely are familiar with Drake's dad, Dennis Graham, who pops up on his Instagram quite a bit and is even an Instagram celeb in his own right.
Graham, who is TheRealDennisG (not to be confused with the real Kevin G) on the 'gram, has more than 200 thousand followers and is certified with that elusive blue checkmark. Graham is from Memphis and is himself a musician. According to Billboard, he taught himself how to play almost a whole band's worth of instruments when he was young — the piano, drums, and guitar. He even used to occasionally drum for Jerry Lee Lewis.
In the past couple of years Graham's been notorious for his fresh outfits and the almost baffling amount of beautiful women popping up in his Instagram posts, but more recently he's in the spotlight for his... music promoting technique. Graham put out a single in December called "Kinda Crazy," and was not at all pleased with its reception, to say the least.
The single didn't make that many sales at first, and Graham wasn't having it on Instagram, telling people he'd be burning bridges with them for not buying it:
I will be deleting my so called friends on Instagram who hasn't purchased my 1.29 Kinda Crazy single how cheap can friends be have a nice life!!!!!! as of midnight tonight you will be a faded memory.
The post has since been deleted, and Graham told Billboard that it was a marketing technique and a form of "reverse psychology."
But even if his own music doesn't do so hot, Graham is still straight chillin'. He has just about as many famous friends as his son, and he's always going to have amazing style. Which, apparently, has been a constant his whole life, because for Drake's upcoming "playlist," "More Life," Graham is the album artwork. The cover is an old school photo of Drizzy's dad from the 1970s, with a magnificent mustache (he's still got it), a bow tie, a silk jacket, and a pipe. Classy as ever.
Speaking of "More Life," though, Graham really pissed off his son's fans earlier in March when he posted the above photo of the album artwork with the caption "tonight's the night," implying that the Drake album was to be released. When people caught on, they were less than happy, wanting to know why Graham seemed to be trolling so hard. Graham, in addition to being Drake's dad, likes to stir the pot, apparently.
If you haven't already, you should check out his Instagram, if only to get more Drake, because Graham is very supportive of his son and there's lots of Aubrey in his posts.