Drake & His Mom Have The Cutest Relationship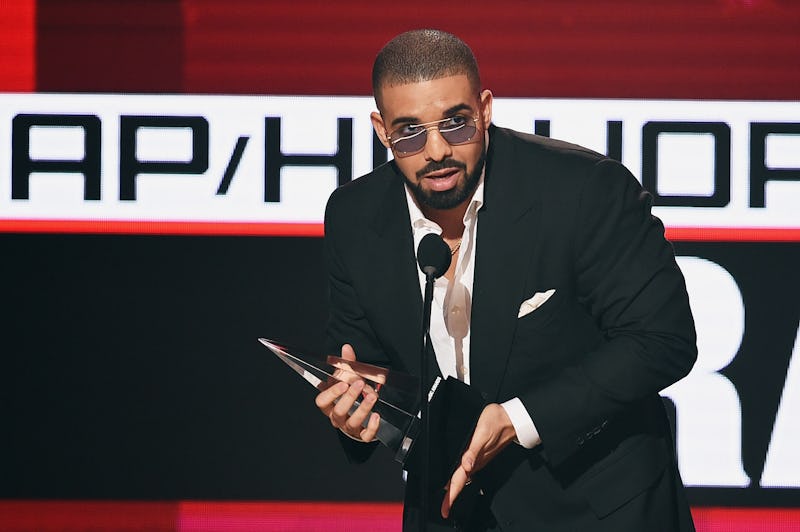 Kevin Winter/Getty Images Entertainment/Getty Images
Aubrey Graham, better known as rap superstar Drake, is often touted as the most emotional rapper of our time. He's a sensitive dude who loves his mother and has called himself a "momma's boy," but who is Drake's mom? Over the course of his career, Drake has celebrated his mother, Sandi Graham, often, dedicating lyrics, songs, and social media posts to her. While many people don't want to seem "soft," Drake unabashedly loves his mom, and she has been a support for him since the very beginning of his career.
In an interview with The Huffington Post in 2013, Drake said of his mother (via E! Online),
"My mother is an incredible woman...I talk about her a lot on this album [Nothing Was The Same, released Sept. 24]. She's brought me to this point single-handedly…She's the most important person in my life."
D'awww!
On his surprise album If You're Reading This It's Too Late, Drake dedicated his song "You & The 6" to Graham, and it includes sweet lyrics like, "Dedicated to my mom and I swear my word is bond/everything will be OK."
Before she was "Drake's mom," Graham was a teacher. According to an article on Inside Toronto, early in his career Drake visited a youth summer program to speak about the importance of finishing school, citing that his mother was a teacher for most of his life. According to Complex, Sandi met and married Dennis Graham, who was a professional musician. They divorced when Drake was five years old, and Drake was raised by his single mother in Canada, while his father lived in Memphis.
After Drake began his career and nabbed a role on Degrassi, Graham devoted her life to supporting her son, and their relationship has developed as also one of being best of friends.
Drake is not shy in showing off his mom on his social media and with his music, and it's a beautiful thing to see. She is very often by his side during his most important moments, and I have no doubt that she will continue to be a huge part of his career as he only becomes a bigger superstar in years to come.