Dua Lipa's Model BF Isaac Carew Has A Seriously Unexpected Pastime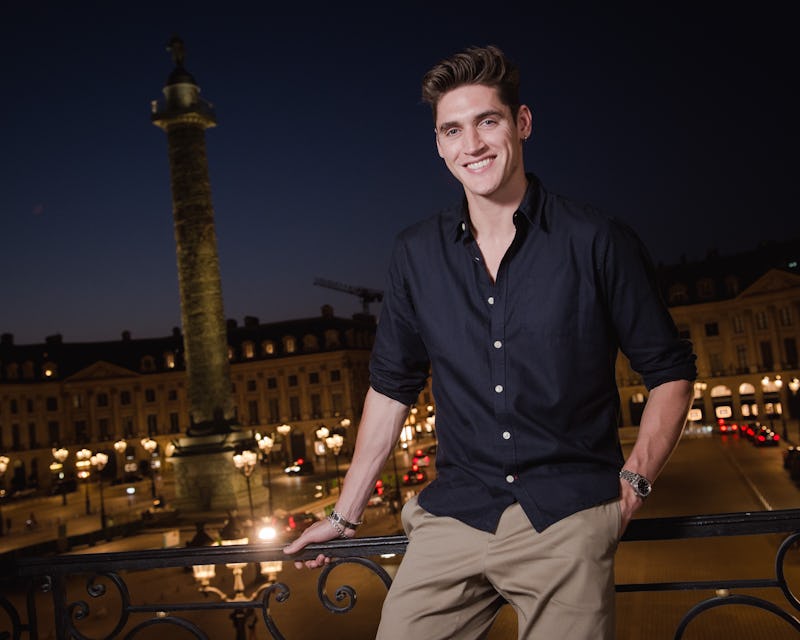 Francois Durand/Getty Images Entertainment/Getty Images
Ever since Dua Lipa gave us her "New Rules," we've been looking to the pop-star for further relationship advice. So, you really can't blame us for keeping a close eye on Dua and her new loves. After The Sun reported that Dua Lipa split with LANY frontman Paul Klein back in January, she's since rekindled her romance with the very chiselled Isaac Carew. You may have seen him cuddling up to the singer on her Instagram but who is Dua Lipa's boyfriend Isaac Carew, and just where did she find him?
Dua's returned to an old love as the pair were originally together for three and a half years, according to one of Carew's recent Instagram posts, with The Sun reporting that they split in early 2017. In the same post Isaac says that they broke up because of "scheduling conflicts", but Dua's been a little vaguer on the subject. She reportedly told The Sun back in 2017 that "We didn't break up because we didn't want to be with each other — we just needed to be on our own and that's really it."
Dua said that the pair remained friends, but as The Sun reported, the two were spotted with their arms draped around one another and grinning like cheshire cats back in May. Then things got extra suspicious when she posted a throwback to a holiday in Malibu with Isaac back in 2015 to her Instagram in June, before the pair were photographed kissing on the side streets of New York.
So, now it's pretty much confirmed (if you're in doubt, check out these comments Carew left on Dua's most recent Instagram post). While Carew's main gig has been as a model thus far, he's since moved over into the kitchen. According to his modeling bio, he's been trained as a chef by the likes of Gordon Ramsay and has since started his own cooking website, The Dirty Dishes, which is aimed specifically at younger cooks. Even a quick scroll through his Instagram, with its feed full of the ultimate munchies, will have you reconsidering your potato waffles dinner. While Dua can reel you in with "one kiss," Carew will apparently make you fall in love with just one plate of spag bol.
When he's not in the kitchen you can find him smouldering the house down in campaigns for fashion heavyweights Valentino and Hermes, as his bio on Next Management shows. But nowadays you'll be more likely to find him serving tacos than looks on the runway. With his first cook book due early next year, according to Amazon, we think he might be primed to become the next big TV chef. By the looks of his Instagram you can look forward to whipping up some pretty out-there recipes from his book. Expect katsu with banana, peanutbutter doughnuts, mountainous pancakes. Yum.
While things might have been rocky for the pair in the past — Isaac recently denied accusations of cheating after a report by The Sun — the couple appear stronger than ever. "Our skin is tougher and love is stronger than this," Isaac wrote on a recent Instagram post.
Carew also approves of Dua's cooking, so you know it's a match made in heaven. "There's this salmon dish that she makes — it's actually the first dish she made me — which is absolutely incredible. She's a really good cook," he told the Evening Standard.
So, it looks like this pair are in it for the long haul. Although there was speculation that Dua wrote New Rules about Carew — to which Dua replied on Twitter "Have a day off luv" — it seems you'll be more likely these days to find Carew and Dua eating pasta together like pups in a Disney film. Good for them.