'We Hunt Together' Star Eve Myles Actually Got Her Big Break In A Huge Cult Hit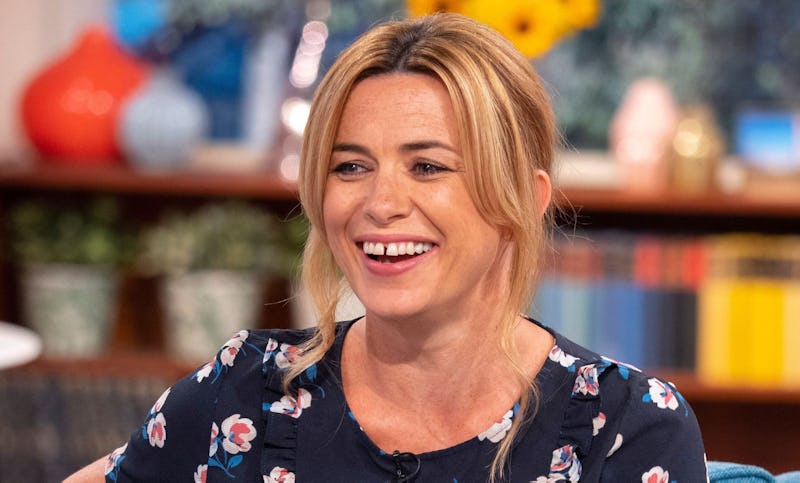 Ken McKay/ITV/Shutterstock
Dramas that premiere in summer can sometimes pass you by but 2020 is a year to really make the most of televisual pleasures. If the return of Killing Eve and brand new hit shows like The Nest and Normal People aren't enough for you to obsess over, cable network Alibi have got in on the act too. Their new series, We Hunt Together, is a new crime drama starring one particularly familiar face. But who is Eve Myles and where have we seen her before?
You may remember Myles as the bright yellow raincoat-sporting Faith from hit BBC show Keeping Faith, whose second season ran in 2019.
Myles is an accomplished actor, born in Ystradgynlais in Wales, July 26 1978. From a young age, Myles showed an affinity for acting, going on to study it at a higher level. She studied drama in the Royal Welsh College of Music And Drama, which now lists her as an honorary fellow on its website, graduating back in 2000. From there, success came pretty fast.
Her first well-known TV role came when she played Ceri Lewis in Belonging, a BBC Wales hit show that ran until 2009, with Myles playing the character until the show ended. Other early
Then in 2006, she landed a minor role in the first season of a little show you may have heard of, oh, it's called Doctor Who, alongside Christopher Eccleston. Although it wasn't a huge part, she was then cast in Doctor Who spin-off Torchwood as Gwen Cooper, opposite John Barrowman.
Myles has also secured roles in period dramas like Victoria and Little Dorrit, and also recently starred with Hollywood heavyweights Hugh Grant and Ben Wishaw in the BBC's three-part drama, A Very English Scandal.
Away from acting, Myles is very much a family person. She met her husband fellow actor Bradley Freegard in the National Youth Theatre in 1994, reports The Sun. Recognise him? Well, Freegard actually played her on-screen husband in Keeping Faith. Together they have had two daughters, Matilda and Siena and she's said she would like to have more children. She told the MailOnline: "If I had my way, I'd keep going until I couldn't have any more. I love being a mum. It's been the making of me."
Her latest role as DS Lola Franks in cat-and-mouse style crime thriller We Hunt Together and fans of Keeping Faith might be a little confused by Myles' English accent in the role. Speaking to Wales Online about the show, she explains that all's definitely not what it seems in this dark story. "At some points you don't know who the bad guys are and who the good guys are," she says. "Because the two detectives and the two killers run parallel with each other."
Watch We Hunt Together at 10 p.m. Wednesday, May 27 on Alibi (Sky channel 132)