Why 'Crazy Rich Asians' Star Gemma Chan Is THE Name You Need To Know Right Now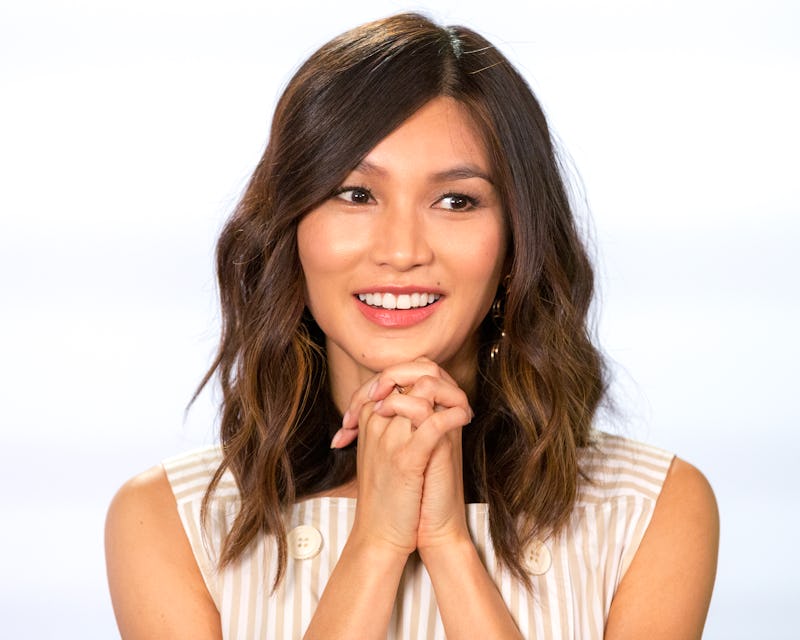 Rich Polk/Getty Images Entertainment/Getty Images
Gemma Chan is everywhere at the moment, and for good reason. The seriously talented British actress is currently smashing stereotypes in the new romantic comedy Crazy Rich Asians which has taken America by storm, and turning her hand to historical drama in Mary Queen of Scots alongside Margot Robbie and Saoirse Ronan. It's fair to say she is a very busy woman and it begs the question, is there anything she can't do? But, behind the big screen who is Gemma Chan?
Some people just seem to have it together — calm on the surface and grafting away behind the scenes. Chan appears to be one of those people. Because it isn't just her post-fame CV that will impress you. Before she walked into the limelight Chan was already proving she had what it took to be a real success.
Born in Kent, Chan was swimming at a national level by the time she was a teenager, according to Vogue. And as if that wasn't enough to fill her time, the publication also reports she was also considering becoming a professional classical violinist. I don't know about you, but that's a little different to what I was doing aged 16...
Chan told The Evening Standard that after studying Law at Oxford University, she turned down a job at international law firm, Slaughter & May, and accepted a place at world-renowned acting school Drama Centre London instead. But before attending, she spent a year working as a model to pay for her tuition herself. Talk about an impressive work ethic.
The actress explained that her choice to model initially caused some conflict with her family, but it was all worth it in the end. She told The Evening Standard, "My parents were worried. It's not the most stable of jobs and added to that, they are the children of immigrants and come from a background where they didn't have much; it's all about security for them. It was difficult; we disagreed over it."
The risk paid off as, after leaving drama school, Chan played a range of characters from a dominatrix on Secret Diaries Of A Call Girl and a geologist living on Mars in Doctor Who to a drama student in Channel 4's Fresh Meat.
Her starring role in Channel 4's dystopian drama Humans as robot Mia is what really brought her to the public attention. Speaking about the part Humans played in her career Chan said, "Humans has definitely had the biggest impact of anything I've ever done."
And if you aren't already in awe of Chan, then you soon will be, as she's set to have her busiest summer yet. While she waits for Mary Queen of Scots to be released later this year, Chan is working on the new Captain Marvel film and enjoying the success of Crazy Rich Asians, which has already exceeded all box office expectations.
Outside of her acting day job Chan is committed to speaking out about the issues that matter to her. In a recent interview withVogue she discussed why the changing landscape in Hollywood is so important. "When I left drama school, I was told by the voice teacher, 'Be prepared that you are going to really struggle; most of the output from the UK is period drama and you won't get a look-in.' And for the first few years that really was the case," she told the publication.
She also lent her voice to the #TimesUp campaign, telling The Guardian, "We all stand alongside the thousands of women who have challenged and raised their voices against harassment and violence across the world."
Undeniably successful, completely cool, and intelligent to boot, Gemma, please can we be pals? I, for one cannot wait until September 14 when Crazy Rich Asians is released in the UK. If she carries on at this rate, Chan won't just be taking over Hollywood, but the whole world. And I'm seriously here for it.