Gypsy May Soon Be A Hero On 'The Flash'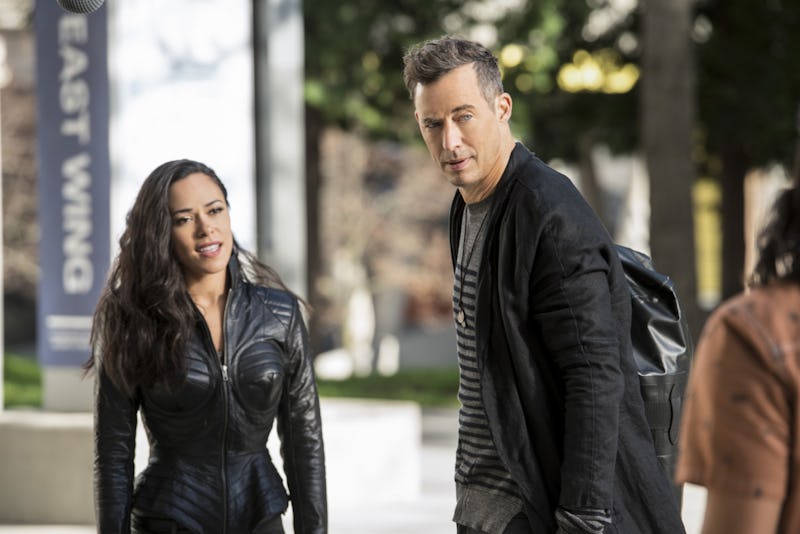 The Flash is back, and it feels great to have Barry and the rest of the team fighting to protect Central City again. It's wasting no time in bringing in new characters either, as the Jan. 31 episode of The Flash will introduce Gypsy. Also known as Cindy Reynolds, Gypsy has a DC Comics history that suggests she could play a big role in Season 3 — and one that may go in a direction you wouldn't expect.
So far, all we know about The Flash's version of Gypsy is that she's a psychically powered villain who has the ability to travel between dimensions. That will come in handy, since, according to ComicBook.com, she is from Earth-19, and judging by the picture she was clutching when she jumped out of her portal, has some interest in Harrison Wells. Whether she's after the original recipe Wells or H.R. won't be clear until more of the drama unfolds, but already she's shaping up to be a formidable adversary.
It's hard coming up with powers that Barry's super-speed wouldn't be able to beat, but illusion-casting that renders an opponent invisible has got to be one of them. Telepathy, the ability to see the future, and strong hand-to-hand combat skills are also a challenge for Team Flash, and Gypsy's powers in the comics include all of the above.
But one member of Team Flash may be more interested in turning Gypsy to the good side than defeating her. Producer Aaron Helbing told TVLine that Gypsy may become a love interest for Cisco, or more specifically, "she's going to be someone that he just can't stop thinking about." Maybe that means he's finally starting to heal from Dante's tragic, post-Flashpoint death.
At the very least, she should teach Vibe a little something about his powers, as actor Carlos Valdes told audiences at The CW Fan Feast, "Vibe will definitely get to learn some new skills as part of getting to know her." Similarly, Helbing told TVLine that Gypsy is "a much more advanced Vibe."
Interestingly enough, the character Gypsy is quite different in the comics, which may hint at a potential path forward for the character. You see, in the comics, she's actually a hero and Justice League/Birds of Prey member. That would work very well for The Flash, where many villains have changed their course from bad to good. Even some of the series' most iconic villains, Captain Cold and Heat Wave, have become heroes on Legends of Tomorrow.
An arc that takes Gypsy from villain to hero is likely on The Flash, especially if she's going to be mentoring Cisco and maybe more.