Helen Wray, Christopher's Wife, Could Play A Pivotal Role In His Career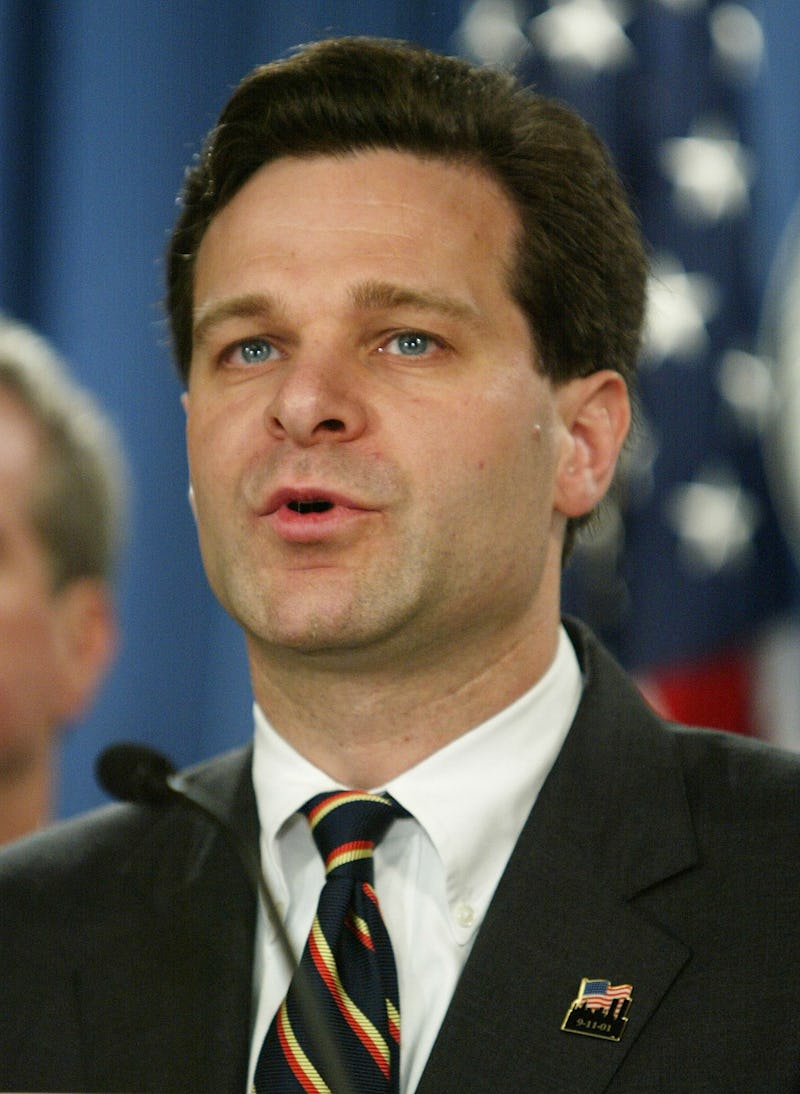 Mark Wilson/Getty Images News/Getty Images
President Trump's pick for FBI director has been a quiet force in politics for a while now, but he and his family are about to take a major step into the spotlight. Although not too much is known about her, Christopher Wray's wife Helen could become an important behind-the-scenes figure in her husband's career.
Wray, whose family goes back seven generations, hails from Atlanta, Georgia. As is tradition in Southern upper-class society, she was presented at the Atlanta Debutante Club as a teenager, according to The New York Times. After her graduation from the prestigious Westminster Schools (which ranks number eight on Niche's list of best private K-12 schools in the country), she attended Yale University. There, she served on the staff of The Yale Daily News as the business manager, where she met her eventual husband Christopher.
The pair were married in August 1989, just a few months after their graduation, and went on to have two children, Caroline and Trip, who are now 22 and 20 respectively. The family lived in Atlanta for many years, and both children attended their mother's alma mater, Westminster Schools.According to Facebook, Caroline followed in her parents' footsteps and now attended Yale — she just graduated with her Bachelor's degree in English. Trip Wray now attends Lafayette College where he plays for the lacrosse team.
Their marriage marked the union of two rich and powerful families that Christopher's nomination as FBI director will further help boost the couple's position in Washington, D.C.
Trump's Twitter announcement on Wednesday that he nominated Christopher Wray came amid fervent speculation about who will replace James Comey, whom he fired in May. Like Comey, Wray has cultivated a reputation as an independent prosecutor, and his new position, if confirmed, will surely put him on the hot seat as the leader of the FBI's investigation into Russia's meddling in the 2016 election.
While there's not much information available about the Wray family or Helen Wray specifically, in part because this is the family's first real foray into public life. Though the Wrays have always run in some well-known circles, including in Atlanta's high society or the D.C. upper crust, Christopher Wray's nomination to the FBI director post likely marks the family's defining political achievement thus far.
It seems especially likely that Helen Wray's prominence in certain circles could have elevated her husband to his position today. She's clearly an intelligent and educated woman, and with her family name and wealth, she could well be one of Christopher Wray's most trusted advisors. More information about this interesting family will hopefully come to light if Christopher Wray is confirmed by the Senate for the top job at the FBI.