'Love Island' Has 2 New Additions & One Of Them Is A Boxer Who's Coming For Your Girl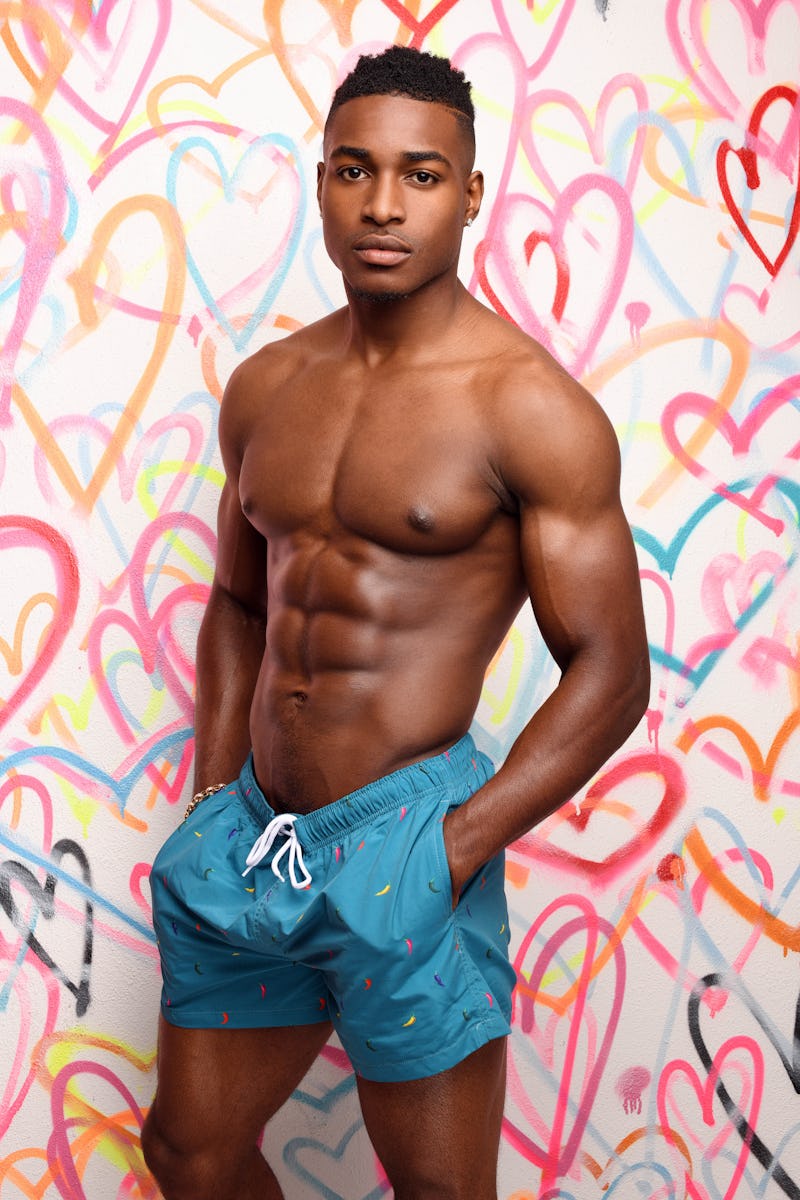 ITV/Love Island
Things have been getting pretty wild in the Villa with the run up to the final fast approaching. Never one to skimp on new talent, the producers over at Love Island HQ have got tongues wagging, and drooling with some new candidates. After last night's dramatic double dumping saw Grace and Frankie (not to be confused with the Netflix show about double dumping) leave, two new singles entered the villa, to the absolute joy of the ladies of the cast. So who is new Love Islander Idris Virgo? What does he do out there in the big old scary real world and what is likely to be his type on paper, or see him pie someone off?
With time running out for Islanders, coupling off is more and more important if they want to get their greasy mitts on that cash, or more importantly, true love. With the added advantage of having been able to watch the show thus far, Idris is entering the villa with some existing ideas about how things could go down.
Hailing from Birmingham, Idris is definitely fitness conscious and sure to be hitting the weights in the villa. A boxer by trade, he has been blazing up the boxing ring for nine years. Not one to upset then! Idris claims what makes him stand out the most is "my personality and how I come across." Though he does also concede, "My smile will also make me stand out in the villa, I've got a nice smile."
This is partly based off the complements he's got in the past. "Looks-wise, I'm always complimented on my smile, eyes and body," he explains. When asked what he is looking for he is direct and positive and gives potential hope for one Islander who has proven notoriously difficult to match thus far. "I'm looking for a soulmate, a partner in crime, a long term partner," he explains. "I've got my eye on Kaz, Georgia and Samira."
OMG did you hear him? While Kaz and Georgia are both coupled up, Samira is now single since Frankie was kicked out the villa. Could she be about to meet her guy? While viewers will have to wait to see if the attraction is mutual, we can but dream.
So what does Idris look for in a partner? "Loyalty is the perfect way to my heart. My perfect date would be somewhere with nice scenery and a nice little chat. That would be the perfect date with good food - I love my food!" I don't know if you've heard, but Georgia is reportedly loyal AF, so it will be interesting to see if that works.
He carries on by showing that he has no problem playing the game in order to get the woman he wants. He is in there for love and I guess as they say all is fair in love and war. "I know some of the girls are coupled up, like Kaz with Josh, so it would be a challenge with her but I'll find a way of stealing Kaz because she is my type. I don't mind stepping on people's toes." Yikes.
25-year-old Idris has been single for over two-and-a-half years, claiming he has no bad blood between him and his exes, just that things "didn't work out". Adding that he is not a cheater, he sounds like he is a bit of a catch. He's on Instagram at @IdrisVirgo, where he posts lots of pics and videos of his boxing training.
When asked if he has any worries about heading into the villa, he simply answered "no", which makes it sound like he is really confident and ready to play the game.
Tune in tonight to see if Idris sets hearts racing and is as good and well behaved a boy as he claims to be.