Meet The FBI Agent Who Solved The Unabomber Case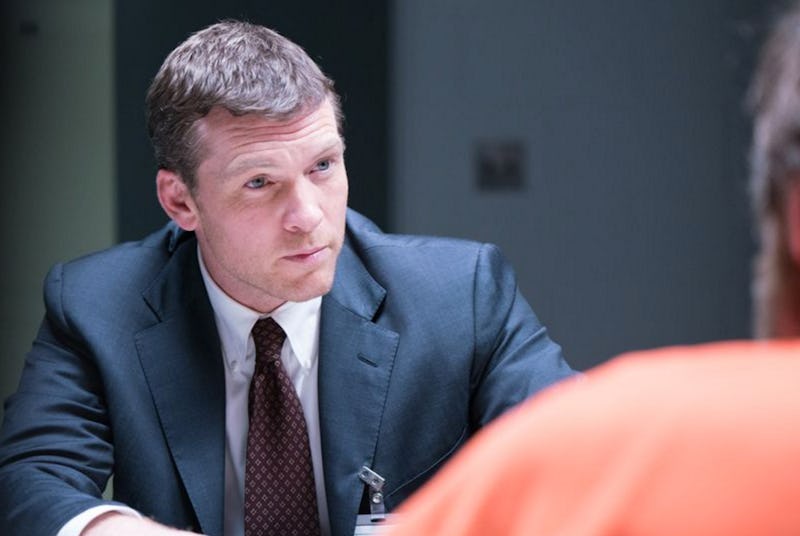 Discovery Channel
From 1978 to 1995, America was plagued by an elusive terrorist then known only as the Unabomber. He sent increasingly sophisticated bombs to a string of unsuspecting victims, killing three and maiming dozens more. The 17-year spree resulted in one of the longest manhunts in FBI history — a riveting investigation set to be re-traced in Discovery's new series, Manhunt: Unabomber. But while the man behind the attacks is the show's driving force, there's another key question viewers should be asking: Who is James "Fitz" Fitzgerald?
The eventual capture of convicted Unabomber Ted Kaczynski (who plead guilty to 16 bombings and was sentenced to life in prison) is an engrossing but well-documented tale, so it's Fitzgerald's story that may strike viewers most while watching Manhunt unfold. According to Newsweek, Fitzgerald (played by Sam Worthington in the series) had been a police officer for 11 years and an FBI agent for another nine before taking on his first assignment as a young criminal profiler fresh out of training: the Unabomber case. It was him who urged the FBI and attorney general to convince The New York Times and Washington post to publish the 35,000-word, anti-technology manifesto sent to them by Kaczysnki, who threatened to blow up a plane if it wasn't made public. And if it weren't for Fitzgerald's persistence and intuition, the case may never have been solved.
Per Newsweek, Fitzgerald knew ceding to the demands of a terrorist was a dangerous gamble, but was willing to run the risk in the hopes that someone would recognize the writing and come forward. And it was worth it: Soon after the manifesto was published, Dave Kaczysnki told police the writing sounded just like his brother and faxed them a 23-page document for comparison. Fitzgerald's findings, a 50-page affidavit with side-by-side sentence analysis, became the first time language analysis was used in a criminal case in federal court to get a search warrant. As he told Newsweek:
"[I realized it was] an outline of the manifesto, using much of the same wording, definitely the same topics and themes. I called back my boss at the UTF and said, 'You've got one of two things. This is an elaborate plagiarism; the author of this new document took the published manifesto in the Washington Post and put it together and made it look like something.' He said, we know that's not it.' So I said, 'You've got your man.'"
As reported by CNN, Kaczynski was arrested at his cabin in rural Montana on April 3, 1996. He'd abandoned a career as a mathematics professor at the University of California at Berkeley in 1969, and had been living there as a "hermit," according to his neighbor's description. In 1998, he pled guilty to all of the federal charges brought against him, and is now serving a life sentence without the possibility of parole.
In the decades since, Fitzgerald has gone on to work on some of the most notorious crimes of the last century, including JonBenét Ramsey's 1996 murder, the 2001 anthrax investigation, and the Beltway sniper attacks of 2002. He also consults on TV shows including Criminal Minds and A&E's Killer Profile, and founded the Communicated Threat Assessment Database (CTAD), the most exhaustive archive for all written threats and other "criminally oriented communications" the FBI has ever received.
During his career, he was the FBI's only forensic linguist, and has continued assisting with forensic linguistic investigations with the Academy Group since retiring from the bureau in 2007. He recently published the third book in his four-part memoir, A Journey to the Center of the Mind, Book III: The First Ten FBI Years, 1987-1997.
Suffice it to say Fitzgerald has led a fascinating life, and his linguistic profiling was instrumental in changing the shape of criminal investigations for good. Revisit the case that turned him into an FBI legend when Manhunt: Unabomber premieres Aug. 1 at 9 p.m. ET.