Soz Guys, Here's Why An 'I'm A Celeb' Jungle Romance Is *So* Off The Cards For 2018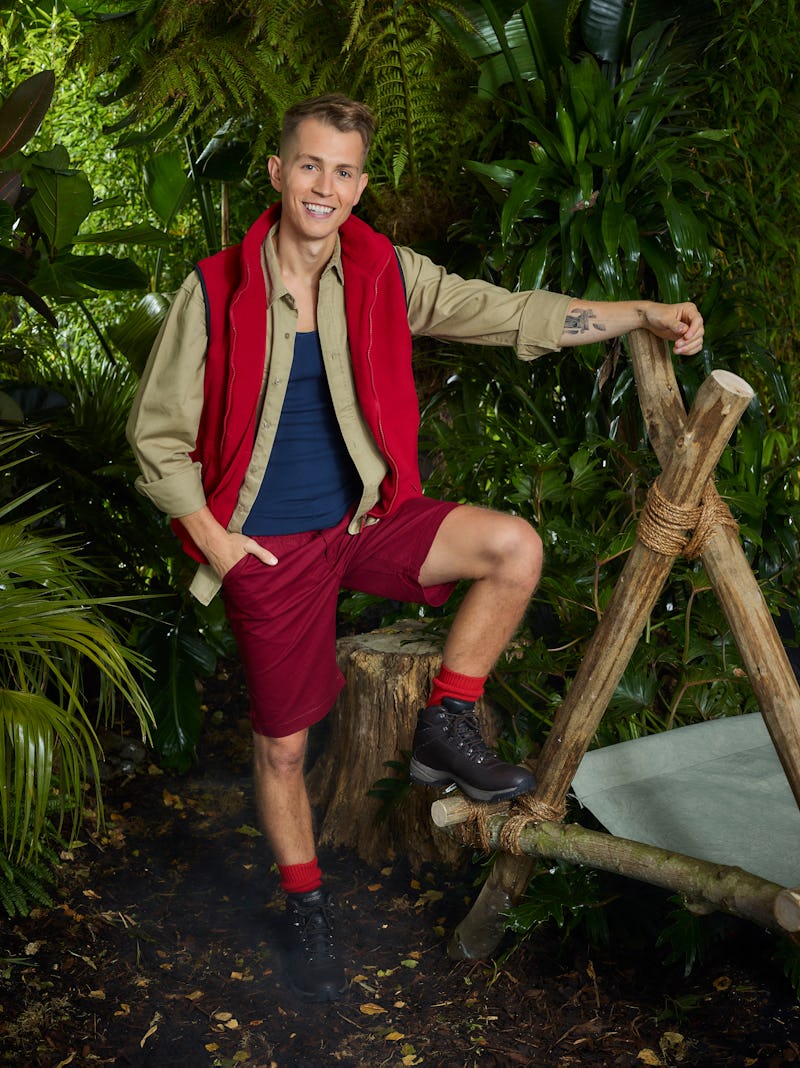 ITV
This week it was confirmed that The Vamps lead guitarist, James McVey, would be swapping his pop star lifestyle to embark on an adventure in the I'm A Celebrity Get Me Out Of Here jungle. As the musician prepares for life alongside his fellow celebrity campmates, viewers might be curious about the Vamps star's personal life. So who is James McVey dating?
Well according to the Express, McVey is currently dating Kirstie Brittain, and has been the relationship for four years. The couple did reportedly break up back in November 2014, however the pair were spotted back together in early 2015. The guitarists 23-year-old girlfriend currently work as a model, and after their relationship went public she gained massive popularity on Instagram, where she has so far gained an impressive 43,500 followers.
Brittain is also currently studying a Masters degree in Environment, Politics and Society at University College London alongside her modelling work. Previously, the 23 year-old graduated from the London School of Economics and Political Science with a degree in International Relations and History. Brittain has also stated that she has "a passion for the environment and a desire to spread awareness and knowledge of climate change," according to her personal website.
Upon his arrival in Australia, where he hopes to be crowned King of the Jungle, McVey revealed that he is going to miss his girlfriend throughout his time on the show. "It will be the longest we have been apart without speaking so I cant wait to get back to her," he is quoted as saying by The Mirror. "She is going to come out halfway through the show so depending where I come I will see her." The Vamps musician, who will live alongside the likes of Harry Redknapp, Fleur East, and John Barrowman in the infamous I'm A Celebrity camp, also spoke of his nerves surrounding jungle life. He told the newspaper:
"I have been to Australia four times but this is the first time on my own. I am a bit nervous about going in the jungle but I am looking forward to it, it is a challenge. I am scared of spiders so I am not sure what I have signed myself up to. But apart from that I should be alright."
As previously reported, McVey is a singer and lead guitarist of boy band The Vamps. Other members of the band include Brad Simpson, Connor Ball, and Tristan Evans. The band have enjoyed five top ten singles in the UK, which include "Can We Dance," "Wild Heart," "Last Night," "Somebody to You," and "Oh Cecilia," reports the Express. The band also seen significant success overseas. In the U.S. the EP "Somebody to You" peaked at number ten on the Billboard 200 album chart back in 2014, the newspaper reports.
The 24-year-old's stint on the 18th series of I'm A Celebrity Get Me Out Of Here will be his first appearance on a reality TV show, and one insider told The Sun that producers are hoping that McVey will strike a cord with his female campmates. The source said: "Even though he has a girlfriend, producers are still hoping for a jungle romance."
This seems unlikely, however, given the current status of his happy relationship. And if you're like me, it isn't romance you're tuning in for, but the often hilarious trials and tribulations the celeb campmates face during their time in the reality television rainforest.
I'm A Celebrity Get Me Out Of Here kicks off on ITV1 at 9 p.m. on Sunday 18 November.