'Age Before Beauty' Star James Murray Actually Got His Break On This HUGE Soap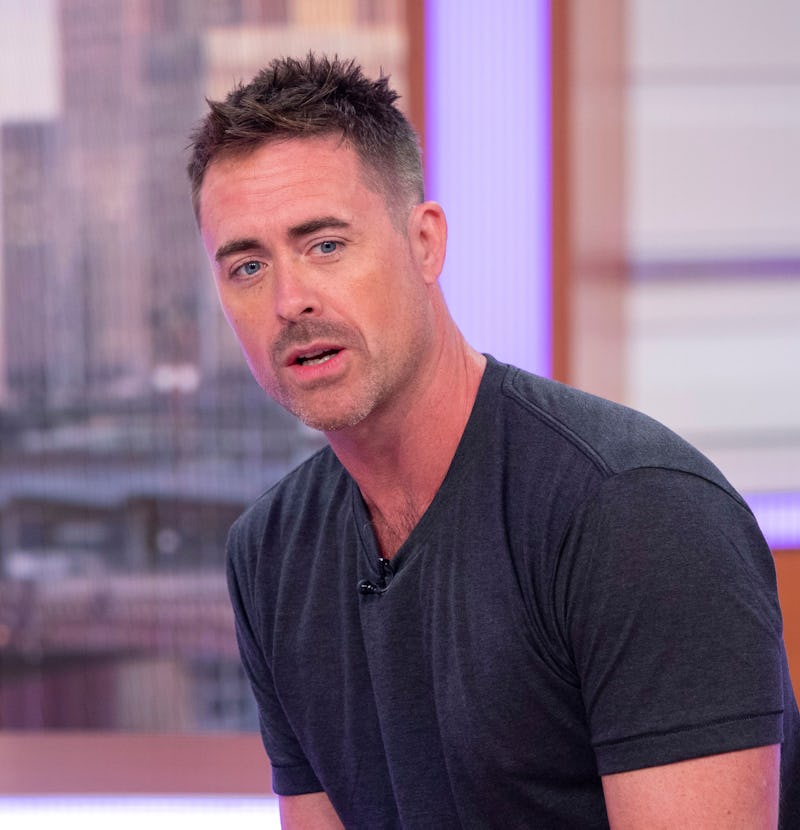 Ken McKay/ITV/Shutterstock
BBC One's latest drama, Age Before Beauty, debuted on Tuesday night, introducing the world to the twisted family dynamics behind Manchester's fictional Mirrorbel Salon. And at the centre of the chaos are Isabel Finch, played by Polly Walker, and her less-than-faithful husband, Wesley Finch, portrayed by James Murray. Do you recognise him? Thought so. That's probably because you've seen him on the telly before. But who is James Murray, and where do you know him from?
According to The Sun, Murray was born in Manchester in 1975 — so Wesley's Mancunian accent can't have been much of a stretch. His acting breakthrough came courtesy of Coronation Street, the paper reports, in which he played the role of Sandy Hunter. Can you remember Sandy? If not, there's a pic below to refresh your memory. Ah, I bet it's all coming back to you now.
Of course, that was back in 1998, which is a whopping 20 years ago now. He's obviously been in a bunch of other stuff since then. Primeval fans might recognise him as Stephen Hart, and he also appeared as Daniel Coltrane in the 2015 Channel 4 miniseries Cucumber. In 2016, he played another Daniel, DCI Daniel Drummond, in Channel 5's crime series Suspects.
He's got history with Age Before Beauty creator Debbie Horsfield too. Horsfield previously wrote for Cutting It, another drama based in a Manchester beauty salon, which starred Amanda Holden and Sarah Parish as the leads. The show ran from 2002 to 2005, and Murray appeared in the final two series as Liam Carney. Oh, and series lead Sarah Parish? She's now married to Murray. She's a familiar face as well, having starred in Bancroft, W1A, Broadchurch, Mistresses, and more.
In 2009, Parish and Murray lost their baby daughter, Ella-Jayne, to complications from the genetic disease Rubinstein–Taybi syndrome, as the Telegraph reports. Since then, the couple have established their own charity, The Murray Parish Trust, with the aim of raising money for the Paediatric Intensive Care Unit at the University Hospital Southampton, where Ella-Jayne was treated. They're currently in the midst of a nationwide campaign to raise £2 million to build a "state of the art children's emergency and trauma department" at the hospital.
As Murray continues to try and raise funds and awareness, he will be continue appearing in Age Before Beauty on BBC One. According to production company Mainstreet Pictures' official Twitter account, 3.5 million viewers tuned into the first episode of the series, suggesting the BBC has yet another hit on its hands.
Much of the drama in the first episode (and likely the rest of the series) centred around Murray's character Wesley and the colossal error he makes, threatening his long-term marriage to Bel.
Following its premiere, Age Before Beauty will appear back on screens on Tuesday, August 7, and according to the BBC synopsis of episode two, things are about to get worse for Wesley. And while matters between Wesley, Bel, and a plotting Teddy are bound to get ever more complex, at least there's one question you won't be asking — where have I seen that guy before?