This Is Why Polly Walker From 'Age Before Beauty' Probably Looks So Familiar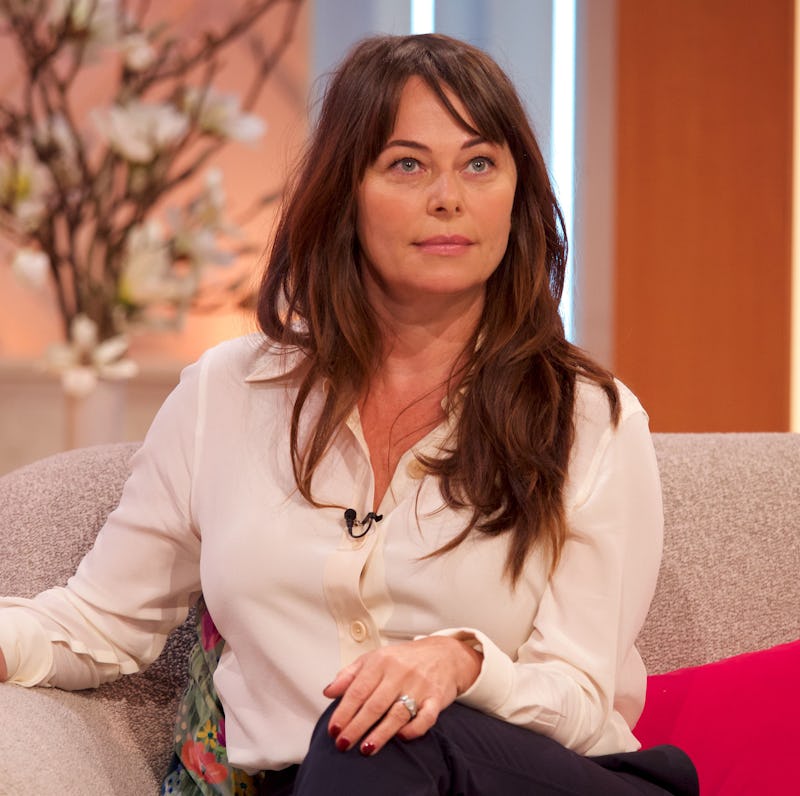 en McKay/ITV/Shutterstock
Whenever a new series begins, people want to know everything about the person behind the main character. Tonight, BBC drama Age Before Beauty begins. But just who is Polly Walker, the actress who snapped up the lead role?
Unlike plenty of other acting talent, the 52-year-old British star didn't envisage a career on the silver screen. Instead, she trained to be a dancer, graduating from Twickenham's Rambert School of Ballet and Contemporary Dance, according to Hello! magazine. Unfortunately, an injury at the age of 18 put an untimely end to her ambitions.
Walker then soon swapped her ballet shoes for a script, training to become an actress with the prestigious Royal Shakespeare Company. And although you may have never heard her name, you'll probably recognise her from previous acting roles that have spanned the past three decades.
One of Walker's earliest successes was in the 1992 film starring Harrison Ford, Patriot Game. In recent years, she has notably appeared in the mythical Clash of the Titans and a number of well-known series such as Mr Selfridge, Line of Duty, and The Syndicate.
In 2006, she was nominated for a Golden Globe for her role in Rome; a TV series focusing on the lives of both the rich and common ancient Romans. She didn't win, but it's still a big achievement to boast about.
Now, Walker has been cast as the lead in new BBC One drama, Age Before Beauty. The series — which starts on Tuesday night — will consist of six episodes and is set in a beauty salon in Manchester. In a similar theme to the supremely successful Cutting It, the series will follow Bel Finch (played by Walker) as she returns to her Manchester home after her children have upped sticks for university.
Walker's character will take over the salon and will be joined by other notable actors like Sue Johnston, Lisa Riley, and Robson Green. According to the series' creators, Age Before Beauty will explore "youth, age, instant gratification, and long-term relationships, all set within the beauty industry. At its heart is an unconventional family rife with sibling rivalries and unconventional parenting through the generations."
Salons do always provide the best gossip, don't they? And viewers should definitely be in for a treat considering the show was written by the creator of Poldark, Debbie Horsefield.
Walker has described her character, Bel, as "the heart of the piece. She is strong, but she is also weak. Bel represents lots of women who have given up careers to look after children or families, and then due to circumstances, she is forced to re-evaluate everything, including herself. It feels very apt for me, at my age, to be playing this part."
In a recent Q&A session, Walker said that she feels the new series is facing an important issue head on — ageing. "I personally am terrified of not ageing but going the other way — of having to have plastic surgery, of having to be something that I'm not," she said, as reported The Irish News.
Well, if you ask me, it sounds like Age Before Beauty may very well be the filling I need for a certain Love Island-shaped hole that's now in my life.
Age Before Beauty is on BBC One, Tuesdays at 9 p.m.