This Singer Returned To 'The Voice' & Nailed It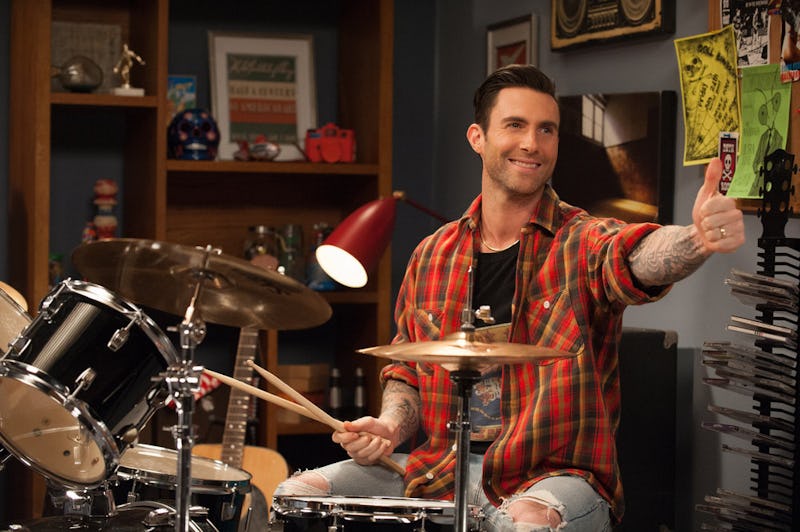 Colleen Hayes/NBC
The first round of blind auditions wasn't just about newcomers wowing the judges; there were return singers ready to show the judges how much they had improved. One such singer was Johnny Hayes, who returned to The Voice after a crushing Season 11 audition and absolutely knocked the judges off of their rockers. Hayes brought the heat with "Try A Little Tenderness" by Otis Redding. The song was one with personal meaning: both he and his wife chose that as their favorite song and played it on the jukebox during their first date. I mean, how cute is that?
Hayes was dead set on leaving behind his life as a landscaper and returning to The Voice stage to try once more for musical glory. It's a good thing he didn't let that Season 11 rejection get under his skin. Hayes absolutely killed it. His song choice wasn't the only reason that he got a few of the judges to turn around. There was pure passion and determination in his performance and in his demeanor.
It totally sealed the excitement for judges Adam Levine and Gwen Stefani. By the time "Try A Little Tenderness" ended, these two sweethearts had their chairs turned around and were practically jumping onto the stage to steal Hayes for themselves. Who knew a return to The Voice stage could have yielded such enthusiastic returns?
Of course, Levine was the totally in love with Hayes and spent an adorably crazy amount of time pleading with Hayes to choose him. Stefani was pushing back a little bit while trying to get Hayes and his soulful voice to come to her team. I mean, what's a returning singer and possible Voice champion supposed to do?
In the end, Hayes left behind his life as a landscaper and daydreamer and chose Team Adam on The Voice. Will he go all the way?