Lauren B. Is The Last Lauren Standing On 'The Bachelor' & Here's What You Need To Know About Her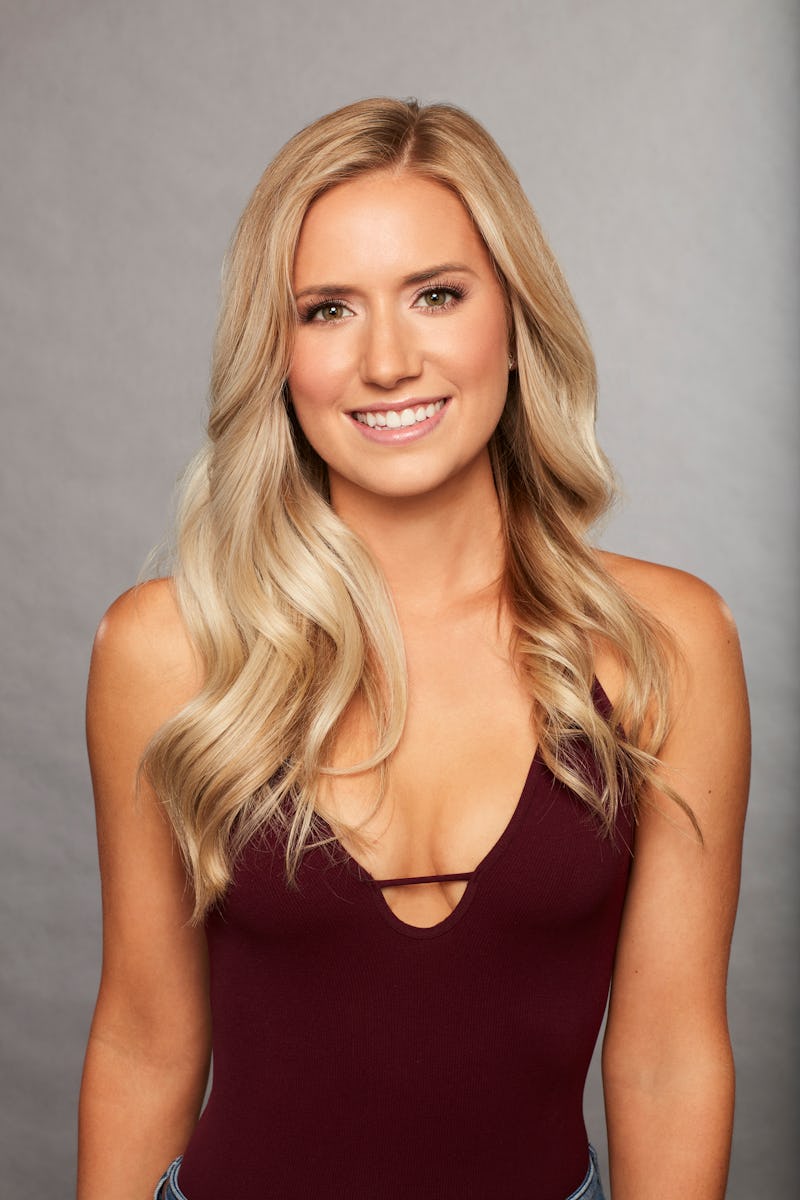 ABC/Craig Sjodin
There was certainly no shortage of Laurens on this season of The Bachelor, as contestants and viewers learned right off the bat that four would be competing. Despite sharing a name and a common goal this season, they've all got their own personalities and stories. So, who is The Bachelor's Lauren B on Arie's season?
She happens to be the final Lauren remaining, sliding on past the first few rose ceremonies without being eliminated. Though she hasn't necessarily made the impression — good or bad — on audiences that certain other contestants have, she's obviously caught Arie's eye enough for him to want to keep her around. So far, she impressed in the strange wrestling group date when she and Marikh theatrically took on one another, and she was interrupted by Krystal when trying to talk one-on-one with Arie (who wasn't?). She also grabbed some face time with Arie in the most recent episode, opening up to him a little more. She told him that it's hard for her to share and be vulnerable, but they ended up having a conversation about an ideal relationship dynamic, solidifying their chemistry a bit more.
Other than these few moments in the spotlight, she's remained pretty chill, avoiding the drama that some of the other women have gotten sucked into, which could ultimately work in her favor. She has managed to remain intriguing, interesting and low-key, while avoiding making herself a target for the other women.
From the looks of her Instagram account, she's enjoyed her time on The Bachelor, and often shares behind-the-scenes snaps of the filming experience.
According to her Bachelor bio, Lauren is a 25-year-old tech salesperson from Virginia Beach, and she's the same kind of relatable that everyone hopes these contestants will be. She's a self-proclaimed "basic" Taylor Swift fanatic, her bio reveals, and is also pretty into Frozen, saying that she'd choose to live up the Disney princess life as Elsa if she could transform into any fictional character. Lauren can also indulge in reality television with the best of them, naming Botched and Real Housewives as her guiltiest TV pleasures.
While none of the contestants yet seem to be intimidated by her in any notable way, they probably have reason to be. Lauren's bio also reveals that despite her pretty mellow wrestling match in last week's date, she has a damn Second Degree Black Belt in Tae Kwon Do. If this was a real showdown, she would probably have the upper hand in a pretty amazing way. She's also probably not too disappointed that her phone isn't as readily available in the house, as she lists her worst date pet peeve as texting during dinner. Her bio also reveals a huge bonding point she'll likely have with Arie — she says the law she'd most like to break with no repercussions is being able to drive as fast as she wants without getting a ticket. Sounds like a match made in heaven for this race car driver.
Other very important takeaways from Lauren's Instagram include the fact that she is a dog lover, and has a fluffy friend back home whom Arie would surely love if they were given the chance to meet.
She's also shown that family is very important to her, which will likely bode well for her as she chases Arie's heart, given that he's made it clear he's ready to settle down and possibly get married and have some kids of her own.
Though rumors are already swirling, it remains pretty unclear how far Lauren B. will go in this competition. Her strategy of laying low among the other contestants while schmoozing privately with Arie seems like it's paying off for now, and only time will tell if that continues to be the case.